Norwegian scientists have made a discovery of rare earth metals in the country's northern region. The findings have the potential to transform the country's economy and secure its place as a major player in the global market for high-tech and green technology. Furthermore, the findings could make Europe less dependent on China for the critical metals.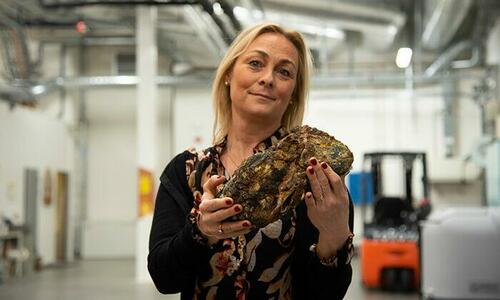 Today, China is believed to account for more than 80 percent of many metals that are needed for green energy solutions, such as rare earth metals used in electric cars and wind turbines.
Karl Kristensen, a consultant for Bergfald Environmental Consultants, says that the green shift in economics will only multiply the world's dependence on these materials. He warned that China has almost complete control of the market for rare earth metals in his lecture on the topic during the KÅKÅnomics economics festival in Stavanger, Norway, in October 2022.
The discovery in Norway was made during a routine survey of the region and was confirmed through extensive drilling and analysis.
The deposits are believed to be among the largest of their kind in the world, and the potential for further discoveries in the area is significant.
The Norwegian Petroleum Directorate (NPD) was responsible for conducting the research that led to the find. "The NPD has built up expertise over many years, in part through a number of expeditions. We've mapped relevant areas, collected data, and taken large volumes of mineral samples," said Kjersti Dahle, director, technology, analysis and coexistence at the NPD.
NPD's research shows that there is a large area of the Norwegian continental shelf with significant mineral resources, particularly in the deep sea, where several of these minerals are concentrated. The Norwegian government and NPD are now working together to create the necessary framework for a sustainable and responsible exploration and utilization of these minerals…
…click on the above link to read the rest…