Below are a number of crude oil plus condensate (C + C ) production charts for Non-OPEC countries created from data provided by the EIA's International Energy Statistics and updated to February 2022. This is the latest and most detailed world oil production information available. Information from other sources such as OPEC, the STEO and country specific sites such as Russia, Brazil, Norway and China is used to provide a short term outlook for future output and direction for a few countries and the world.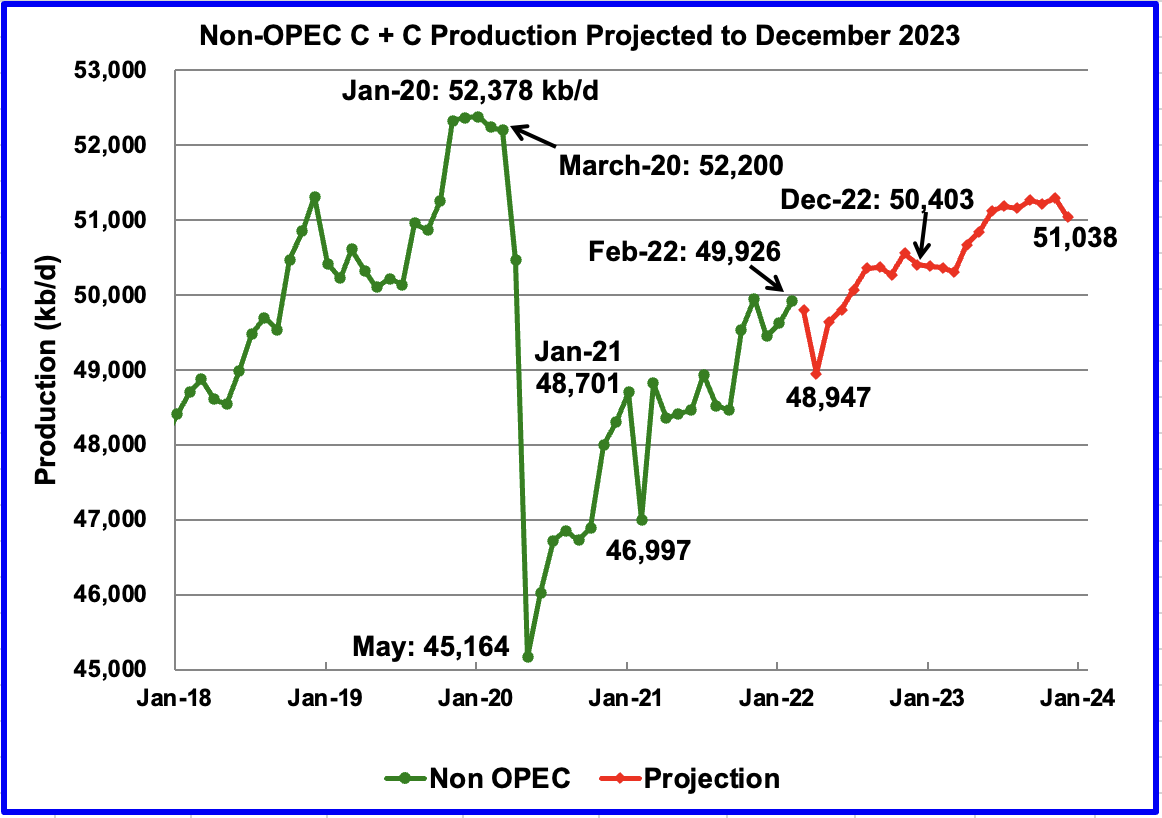 February Non-OPEC production increased by 303 kb/d to 49,926 kb/d. Of the 303 kb/d increase, the biggest increase came from Canada 225 kb/d. Offsetting the increase were decreases from Brazil 116 kb/d and China 92 kb/d. The Febuary 2022 output of 49,926 kb/d is 2,274 kb/d lower than the March pre-covid rate of 52,200 kb/d.
Using data from the June 2022 STEO, a projection for Non-OPEC oil output was made for the time period March 2022 to December 2023. (Red graph).  Output is expected to reach 51,038 kb/d in December 2023. This is a 536 kb/d increase over the level reported in the previous report. Note the production drop of 848 kb/d to 48,947 kb/d in April in the red graph is associated with a production drop in the former Soviet Union.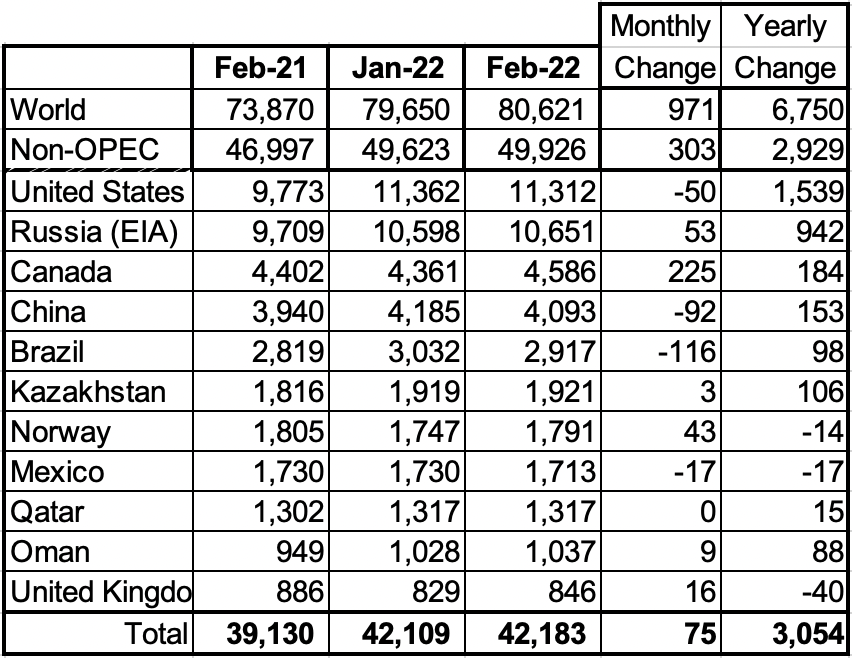 Above are listed the world's 11th largest Non-OPEC producers. The original criteria for inclusion in the table was that all of the countries produced more than 1,000 kb/d. The UK has been below 1,000 kb/d since January 2021. 
In February 2022, these 11 countries produced 84.5% of the Non-OPEC oil. On a YoY basis, Non-OPEC production increased by 2,929 kb/d while on a MoM basis production, it increased by 303 kb/d. World YoY February output increased by 6,750 kb/d. 
Production by Country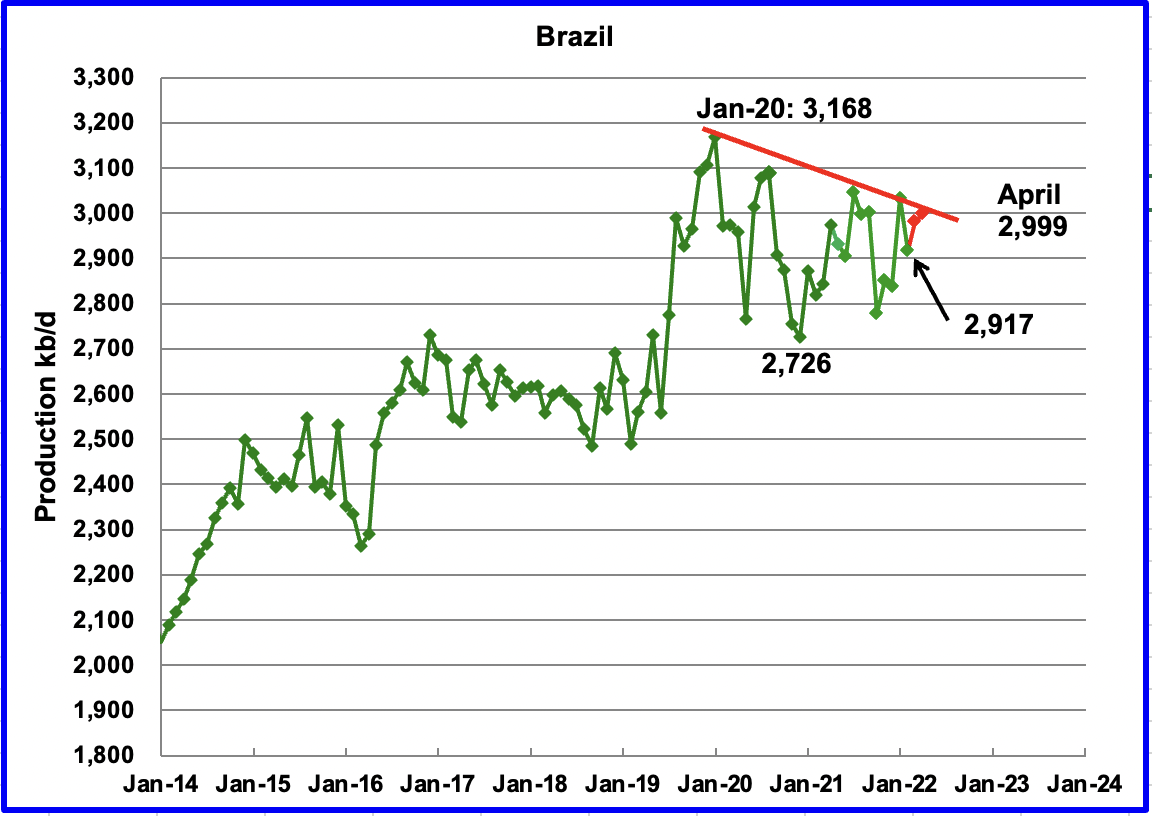 The EIA reported Brazil's February production decreased by 116 kb/d to 2,917 kb/d. Brazil's National Petroleum Association reported that April's output increased by 18 kb/d to 2,999 kb/d, reversing February's decline. (Red Markers). 
…click on the above link to read the rest of the article…