What's this? Rep. Adam Schiff (D-CA) and staff repeatedly pushed Twitter to remove perfectly legal content that they found offensive, according to Friday's installment of "The Twitter Files."
When Twitter pushed back, Schiff staffer Jeff Lowenstein pulled out the 'slippery slope' argument.
Twitter also refused requests to ban content about Schiff and his staff, telling the congressman's office that this would not be "conceivable."
Hilariously though, Schiff's office was concerned that if tweets were "deamplified" that law enforcement may have a harder time tracking the offending users.
But there's much, much more…
As Mimi Nguyen Ly and Tom Ozimek noted earlier via The Epoch Times (emphasis ours),
The latest Twitter Files release shows how prominent Democrats knowingly pushed a false Russiagate-related narrative about "Russian bots" promoting a key House Intelligence Committee memo that detailed efforts to spy on the Trump campaign, despite the lawmakers being told by Twitter executives that it wasn't true.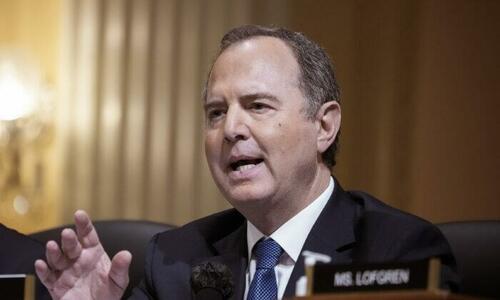 The 14th instalment of the Twitter Files was released on Jan. 12 by journalist Matt Taibbi, who explained in a series of posts that, at a key moment in the Trump-Russia investigation, Democrats alleged that "Russian bots" were spreading an explosive report from then-Chairman of the House Intelligence Committee Rep. Devin Nunes (R-Calif.).
"At a crucial moment in a years-long furor," Taibbi explained in one of the posts, "Democrats denounced a report about flaws in the Trump-Russia investigation, saying it was boosted by Russian 'bots' and 'trolls.'"
"Twitter officials were aghast, finding no evidence of Russian influence," Taibbi continued.
…click on the above link to read the rest…