The hard work starts now. Welcome to the New Great Game on crack…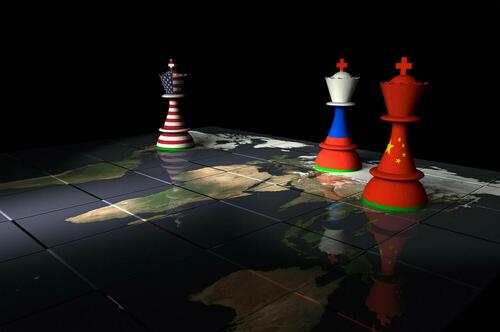 2023 starts with collective NATO in Absolutely Freak Out Mode as Russian Defense Minister Shoigu announces that Russian Navy frigate Admiral Gorshkov is now on tour – complete with a set of Mr. Zircon's hypersonic business cards.
The business tour will encompass the Atlantic and the Indian Ocean, and of course include the Mediterranean, the Roman Empire's former Mare Nostrum. Mr. Zircon on the prowl has absolutely nothing to do with the war in Ukraine: it's a sign of what happens next when it comes to frying much bigger fishes than a bunch of Kiev psychos.
The end of 2022 did seal the frying of the Big Ukraine Negotiation Fish. It has now been served on a hot plate – and fully digested. Moscow has made it painfully clear there's no reason whatsoever to trust the "non-agreement capable" declining superpower.
So even taxi drivers in Dacca are now betting on when the much- vaunted "winter offensive" starts, and how far will it go. General Armageddon's path ahead is clear: all-out demilitarization and de-electrification on steroids, complete with grinding up masses of Ukrainians at the lowest possible cost to the Russian Armed Forces in Donbass until Kiev psychos beg for mercy. Or not.
Another big fried fish on a hot plate at the end of 2022 was the 2014 Minsk Agreement. The cook was no other than former chancellor Merkel ("an attempt to buy time for Ukraine"). Implied is the not exactly smokin' gun: the strategy of the Straussian/neo-con and neoliberal-con combo in charge of U.S. foreign policy, from the beginning, was to unleash a Forever War, by proxy, against Russia.
…click on the above link to read the rest…