Home » Posts tagged 'pepe escobar'
Tag Archives:
pepe escobar
Build Back Better World aims to derail the Belt and Road Initiative, flex NATO's muscles and harass China 24/7…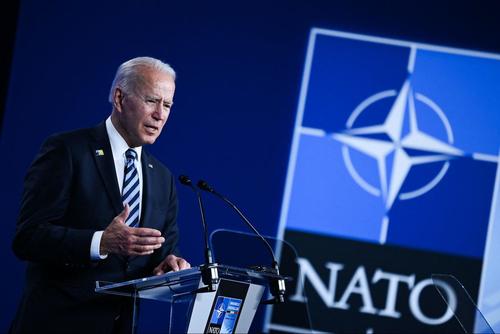 The West is the best
The West is the best
Get here and we'll do the rest

– Jim Morrison, The End
For those spared the ordeal of sifting through the NATO summit communique, here's the concise low down: Russia is an "acute threat" and China is a "systemic challenge".
NATO, of course, are just a bunch of innocent kids building castles in a sandbox.
Those were the days when Lord Hastings Lionel Ismay, NATO's first secretary-general, coined the trans-Atlantic purpose: to "keep the Soviet Union out, the Americans in, and the Germans down."
The Raging Twenties remix reads like "keep the Americans in, the EU down and Russia-China contained".
So the North Atlantic (italics mine) organization has now relocated all across Eurasia, fighting what it describes as "threats from the East". Well, that's a step beyond Afghanistan – the intersection of Central and South Asia – where NATO was unceremoniously humiliated by a bunch of Pashtuns with Kalashnikovs.
Russia remains the top threat – mentioned 63 times in the communiqué. Current top NATO chihuahua Jens Stoltenberg says NATO won't simply "mirror" Russia: it will de facto outspend it and surround it with multiple battle formations, as "we now have implemented the biggest reinforcements of our collective defense since the end of the Cold War".
The communiqué is adamant: the only way for military spending is up. Context: the total "defense" budget of the 30 NATO members will grow by 4.1% in 2021, reaching a staggering $1.049 trillion ($726 billion from the US, $323 billion from assorted allies).
After all, "threats from the East" abound. From Russia, there are all those hypersonic weapons that baffle NATO generals; those large-scale exercises near the borders of NATO members; constant airspace violations; military integration with that "dictator" in Belarus.
…click on the above link to read the rest of the article…