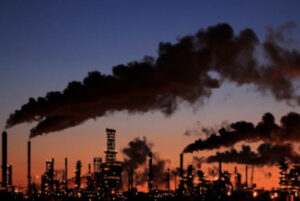 Latest peer-reviewed journal article appears in the prestigious Elsevier series of journals:
McPherson, Guy R., Beril Sirmack, and Ricardo Vinuesa. March 2022. Environmental thresholds for mass-extinction events. Results in Engineering (2022), doi: https://doi.org/10.1016/j.rineng.2022.100342.
Full text:
When the head of the conservative International Energy Agency admits we are in the midst of the "first truly global energy crisis," then you know we're in serious trouble. According to the chief of the International Energy Agency—the IEA—that's the current situation. The story was published by Reuters on 25 October 2022.
Let's turn back the clock a bit. According to the IEA, the extraction of conventional oil for the world peaked in 2006. Conventional oil refers to crude plus condensate, and it's the relatively easy oil to extract and refine. The tough stuff comes next, which is why we have been rabidly pursuing shale and other petrochemicals that have a low energy return on investment, often called EROI. It comes as no surprise that 16 years after the conservative IEA concluded we had passed the peak of crude-plus-condensate, the most important element in the history of industrial civilization, we have similarly, and in a much worse state, passed the peak of all oil. All, as in the whole shebang.
According to the headline of a story published on January 15th, 2021 by the U.S. Energy Information Administration, "Fossil fuel production expected to increase through 2022 but remain below 2019 peak." Of course, the US EIA is referring to extraction, not production. It's not as if humans are producing oil. Oil is not ice cream, after all. Even though we do not produce oil, we're doing a great job sucking it out of the bowels of the planet and turning it into gasoline, diesel, and other energy-rich materials that make our lives easier..
…click on the above link to read the rest…