One week after stocks suffered their biggest drop since June, futures are in freefall on Friday with the dollar soaring to the now default daily record high…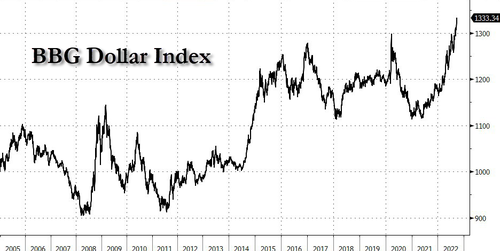 … 10Y yields exploding higher, surging more than 10bps so far today…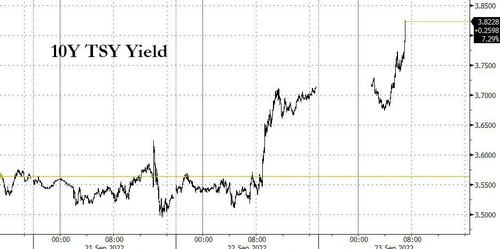 … in what appears to be the latest bond market flash smash which has pushed 10Y yields to the highest level since 2010…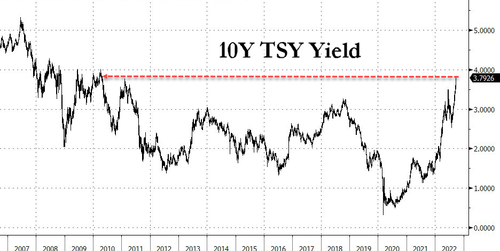 … and S&P futures plunging over 1.4%, and the S&P set to open at a fresh 2022 low…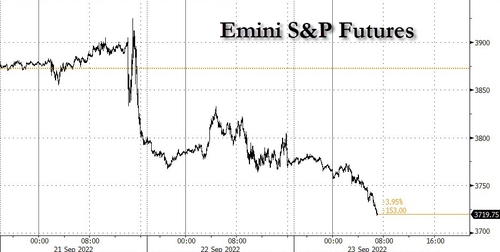 … with futures set to drop nearly 5% (or more) for a 2nd consecutive week, and down 5 of the past 6 weeks!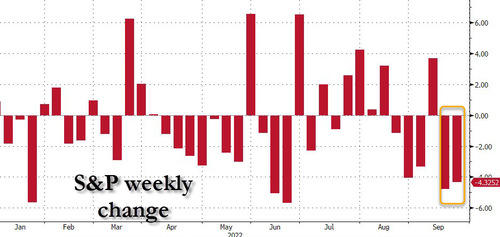 Besides the soaring dollar, two other drivers contributed to today's widespread market panic:
first, the shocking UK mini budget saw the country's new administration slash tax rates by the most since 1970s at a time when the country is about to enter recession and is battling with runaway inflation which crashed UK bonds and sent the pound tumbling to a 37 year low as markets priced in a more aggressive pace of tightening to offset the government's growth plan,
second, traders also freaked out over a Goldman research report which slashed the bank's S&P price-target to just 3,600 from 4,300, making the bank one of the biggest bears on Wall Street.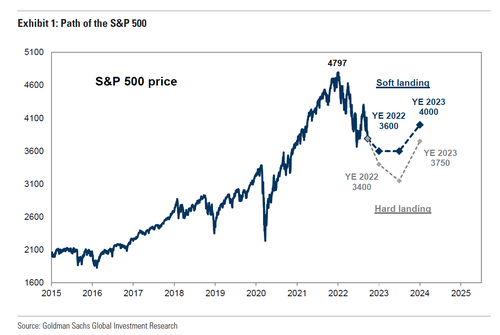 In premarket trading, Costco shares declined 3.3% as analysts flagged that volatility may remain high for the company's shares. Analysts mostly welcomed its report of modest improvements in inflation and supply chains. here are the other notable premarket movers:
AMD shares dropped 1.5% in premarket trading as Morgan Stanley trimmed price target to $95 from $102, citing a worsening PC end market and headwinds on the client business, including a collapse in gaming GPUs.
…click on the above link to read the rest of the article…