According to EIA data global crude & condensate production peaked in November 2018 at 84.5 mb/d. The peak was short-lived: 2 months above 83 mb/d plus 3 months above 84 mb/d while the average for the remaining months was 82.2 mb/d.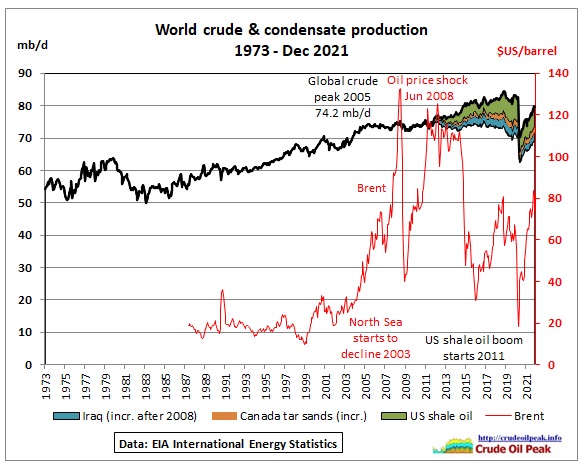 Fig 1: Graph showing additional unconventional and Iraqi crude production after 2008
US shale oil (incremental from 2011), Canadian tar sands (incremental from 2011) and Iraq's oil (incremental from 2008) contributed to an increase in production above the Dec 2005 peak of 74.2 mb/d. The 2005 peak caused the 2008 oil price shock (Chinese demand for the Olympic games also played a role) and the 2009 financial crisis. The response in the US was quantitative easing QE1-QE3, copied and repeated by many countries, creating a gigantic asset bubble.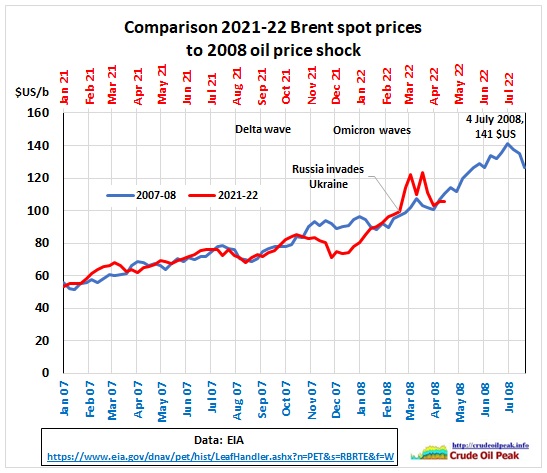 Fig 2: Current oil price path compared to 2007/08
Oil prices went up already before the war in Ukraine which is changing the whole world, including oil supply and demand. Lockdowns from Covid, as now again experienced in China, complicate matters.
https://oilprice.com/Energy/Energy-General/Demand-Destruction-Is-Delaying-An-Oil-Supply-Crisis.html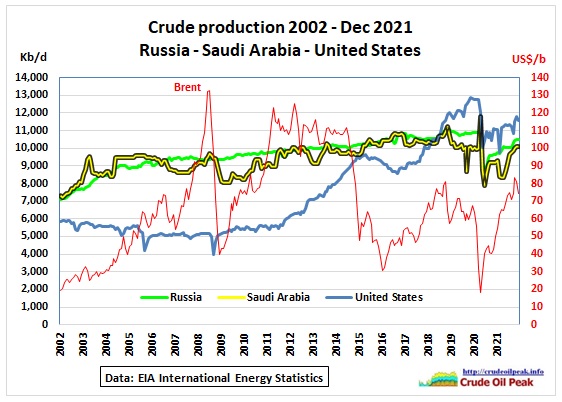 Fig 3: Crude oil production from the 3 big producers
Russia had been a steady producer over the last 15 years, slowly inching up production by 2 mb/d since 2005 but recently flattening out below 11 mb/d. A Rystad study predicted a peak in 2020. More details are in this previous post:
28 Feb 2022 Russian oil production update Nov 2021
https://crudeoilpeak.info/russian-oil-production-update-nov-2021
The Baker Institute for public policy did this analysis:
REROUTE, REDUCE, OR REPLACE?
HOW THE OIL MARKET MIGHT COPE WITH A LOSS OF RUSSIAN EXPORTS AFTER THE
INVASION OF UKRAINE
Mar 2022
https://www.bakerinstitute.org/media/files/files/3bf292f2/ces-pub-russian-oil-040822.pdf
Let's have a look at the crude oil production changes in the last 5 years: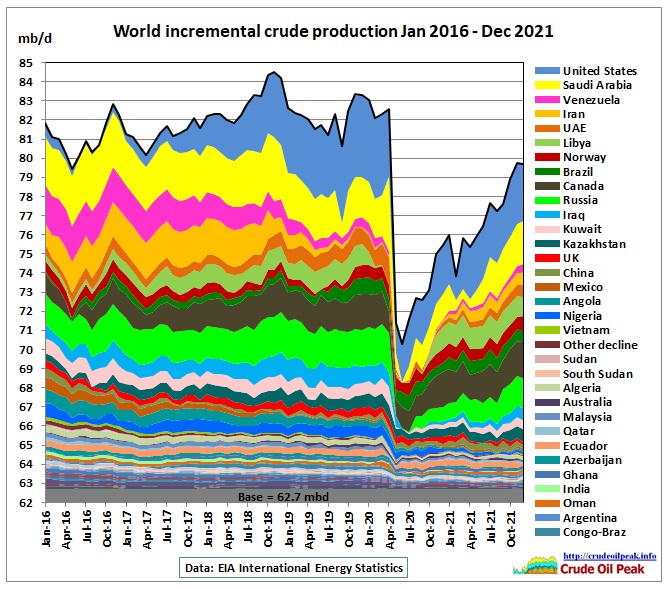 Fig 4: Countries with the largest changes are stacked on top
…click on the above link to read the rest of the article…