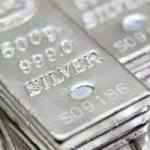 Welcome to 2022!
The New Year's edition of the Economic Prism is a place of wild guesses and rough suppositions.  Today we focus our eyes through our proprietary prism.  We set our sights over a 12 month viewshed.  What do we see?
First off, 2022 will be a year where everything under the sun happens precisely as it should.  Some good.  Some bad.  Each day shall unfold before you with symbiotic disharmony.  You can bet your bottom bitcoins on it.
But what else?
Will gold top $3,000 per ounce?  Will Beeple sell another digital art medley NFT for $69 million?  Will a paper cup full of Starbucks coffee mixed with syrup and milk froth hit $10 before the year's over?
What about the S&P 500, the yield on the 10-Year Treasury note, and the price of oil?
Will Fed tapering cause a simultaneous tantrum in both the stock and bond markets?  Will Fauci finally be run out of Washington on a rail like a 19th century con man?  Will China invade Taiwan?  Did WWIII just commence in the Ukraine?  Are we fated for complete social distortion?
You likely have opinions on these matters.  Many people do.  The answers to these questions, no doubt, will be revealed in due course.  In the meantime, our advice is to trust your gut.  Your guesses are better than most.
After a deranged 2021, and with Jen Psaki as White House Press Secretary, anything and everything can happen in 2022 – including a mega collapse!
Thus we're eschewing a broad range of predictions for the 12 months before us.  But not to worry, we won't leave you empty handed…
…click on the above link to read the rest of the article…