The impact of last week's deluge sends a sobering message, say engineers and activists.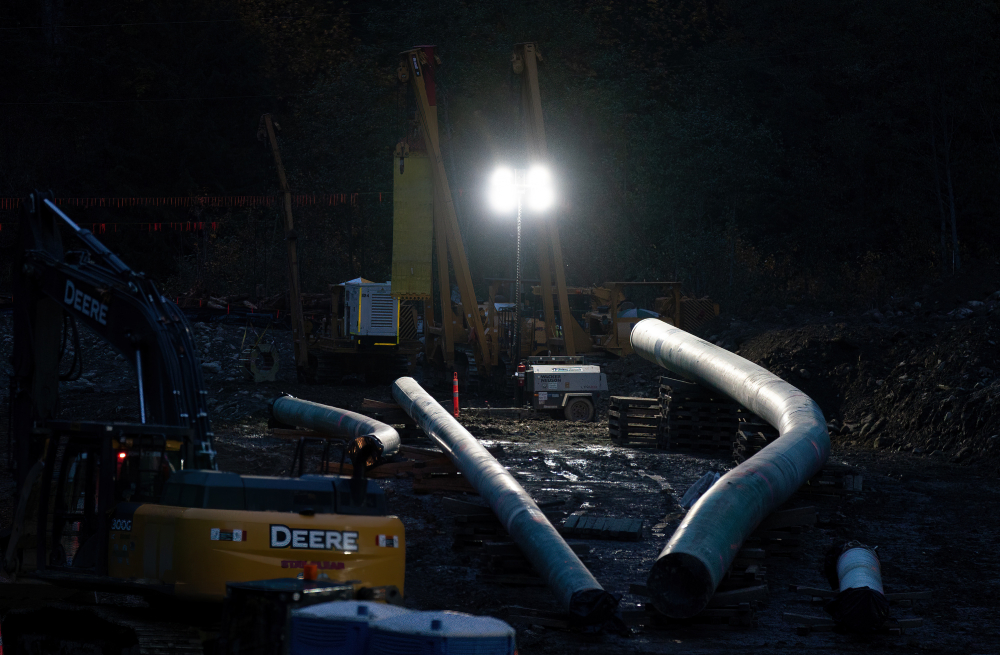 Romilly Cavanaugh stood at the edge of the Coquihalla River north of Hope, watching big trees snap off the bank like blades of grass in a lawn mower. Some of those not swept away held dead fish in their branches three metres off the ground — a reminder of what came before.
Cavanaugh and her fellow engineers had been sent into the chaos for a sole purpose: to watch the Trans Mountain pipeline through the flood of 1995.
Over that week they held vigil in torrential rain because the pipe, usually buried in a thick blanket of soil and rock, was bare and moving up and down in the river "like a piece of cooked spaghetti."
That was new to her. "You don't expect metal structures to be moving."
On the other side of the river was a less visible danger. Enbridge's Westcoast gas pipeline also had escaped its casing, leaving it at the mercy of rushing water.
Cavanaugh left her job at the company decades ago and now works as an independent environmental engineer. But such memories worry her. "I've been watching the news for the last couple days, just praying that we don't see an oil spill on top of everything else we've already seen."
"It was chaos. And it's even worse now."
After massive floods and landslides hit the province this week, the Trans Mountain and one of three Enbridge pipelines are shut down, although oil and gas continue to sit in the pipes.
…click on the above link to read the rest of the article…