A proposal to lay cables beneath the Columbia River is met with skepticism from an Indigenous activist and the river's advocates.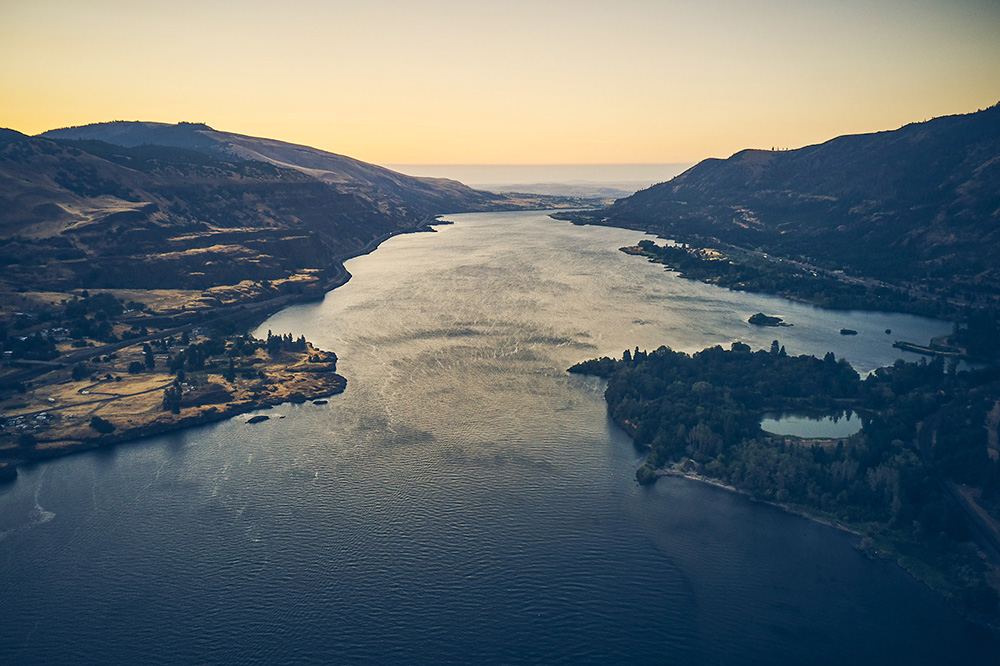 [Editor's note: This is the latest in a year-long occasional series of articles produced by InvestigateWest in partnership with The Tyee and other news organizations exploring what it will take to shift the Cascadia region to a zero-carbon economy, and is supported in part by the Fund for Investigative Journalism.]
Can slicing a 100-mile-long trench into the bed of the Columbia River — the iconic giant whose flow binds British Columbia, Washington and Oregon — be good for the environment? The answer is a big yes, says a team of energy developers that proposes submerging power cables in the riverbed.
The developers say the submerged cables could deliver "clean" energy that will be crucial for getting the most densely developed areas of Cascadia off fossil fuels.
A proposal by renewable energy developer Sun2o Partners and transmission developer PowerBridge would insert the cables into the Columbia at The Dalles in Oregon. This electrical on-ramp is near the towering wind farms and expansive solar farms installed along the Columbia Gorge in eastern Oregon and Washington.
The cables also would intersect and plug into the monster transmission lines at the Bonneville Power Administration's Big Eddy substation, drawing cheaper solar power from the Southwest, steadier wind power from Montana and Wyoming, and reliable backup power from British Columbia's supersized hydropower reservoirs.
…click on the above link to read the rest of the article…