In the days after the June 23 incident between the UK Royal Navy's HMS Defender and a Russian patrol vessel and military aircraft near Crimea which resulted in warning shots fired from the Russian side, Putin asserted that a US reconnaissance plane had been nearby monitoring the dangerous close-call incident as it unfolded below. Putin had cast the whole showdown as a "provocation" in which the US aircraft was present monitor Russia's response to the UK vessel. Moscow's position is that the UK vessel had ventured a full three kilometers into Russian territorial waters, which was met with a Su-24M dropping bombs in the Defender's path along with the Russian patrol ship firing warning shots.
The latest charge on Sunday, however, has gone further, with Russian presidential spokesman Dmitry Peskov accusing Washington and the UK of essentially engineering the dangerously close military encounter in order to probe and test Russia's defense of its borders.
"I think our intelligence certainly knows who made a decision there [in the situation with the British destroyer]. But certainly I think such operations are basically planned by senior partners from overseas," Peskov was cited in TASS as saying.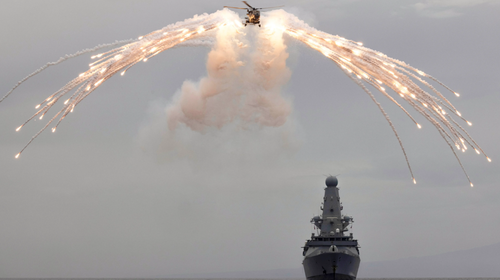 Given Putin's prior words pointing the finger directly at Washington during his annual televised Q&A last month, this latest Kremlin statement is also no doubt a clear reference to the US (in terms of the provocative reference to "who made the decision here"). Presidential spokesman Peskov elaborated further in his Sunday statements that "in this case the destroyer was just a tool of provocation."
…click on the above link to read the rest of the article…