Taxpayers should understand the financial and climate risks of the big commitment, says an independent report.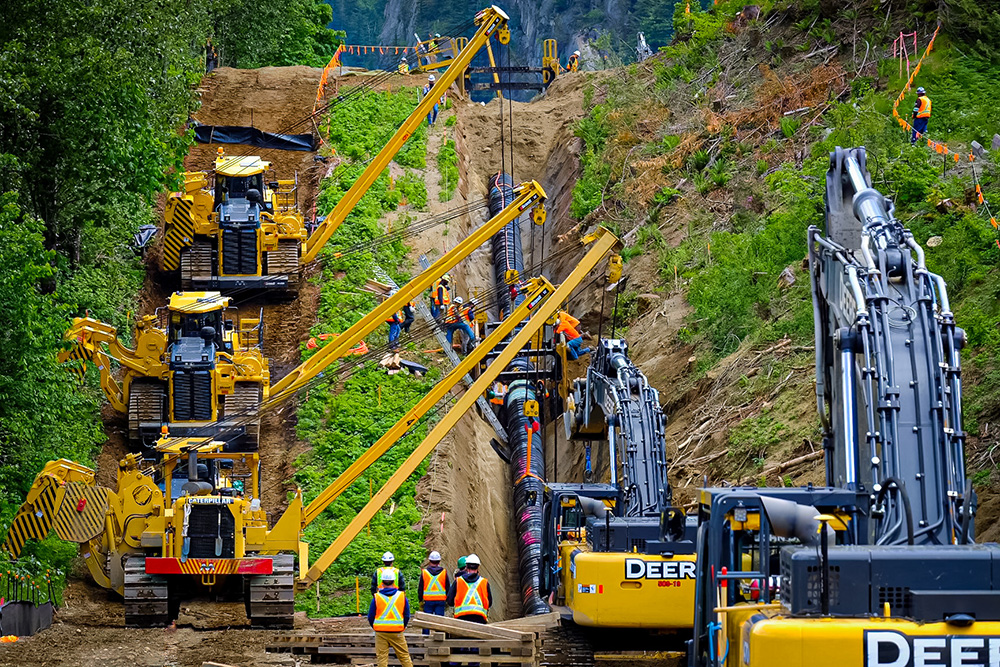 Canadian pipelines have received over $23 billion in support from federal and provincial governments over the past three years, according to a new report from the International Institute for Sustainable Development.
The independent think tank crunched the numbers in a report that looked at the scope of government support for oil and gas pipelines.
The report looks at a broader definition of government support than just subsidies. Government support includes "any way that the federal or provincial governments promote fossil fuel production in a way that has to do with public money," Corkal says.
Subsidies, on the other hand, are legally defined by the World Trade Organization as a beneficial financial contribution from a government.
Author Vanessa Corkal, policy advisor for Canada Energy Transitions at the institute, says it's impossible to calculate the exact amount of pipeline subsidies because of a lack of government transparency.
"We thought it was important to highlight the high level of support the Canadian and Albertan government put towards this area," Corkal says.
It's important Canadians understand the financial risk governments have made by investing in pipelines, which may never get finished or never pay off, Corkal says.
But the report was also released one week after British Columbia experienced a devastating heat wave, which is likely linked to climate change and therefore the fossil fuel industry, she says.
Canadians need to consider "whether or not these investments are putting us on the path to deal with climate change at the scale and the pace that we need. And the pace we need has really been made clear this past week," she says.
…click on the above link to read the rest of the article…