Prospects have been battered by global competition, volatility, delays and cost overruns.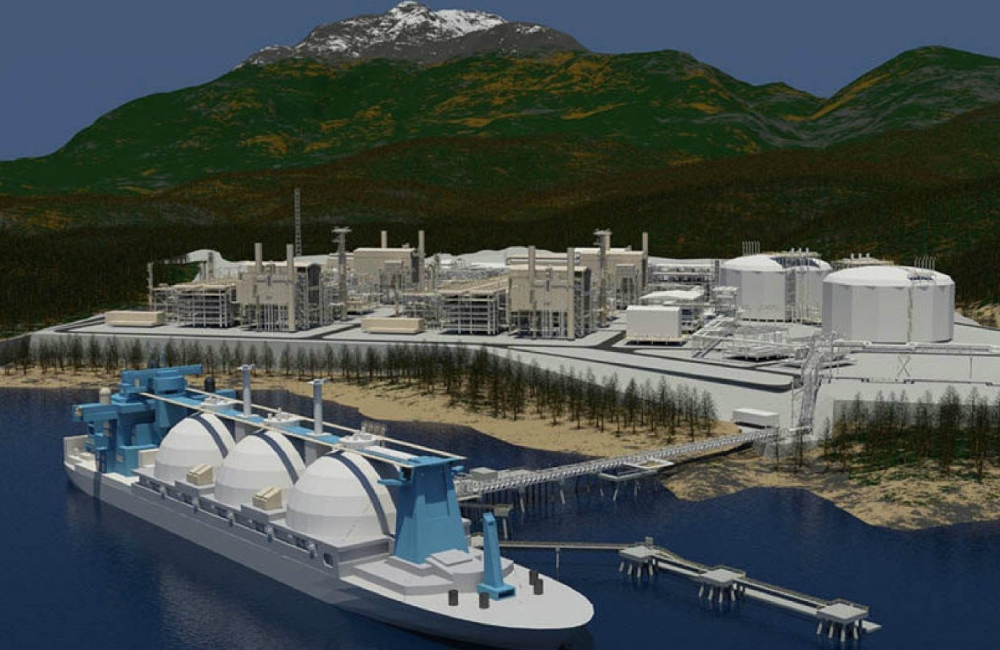 Once touted as an economic powerhouse, the liquified natural gas industry is on the rocks, according to a worldwide survey of LNG terminals from the Global Energy Monitor, a non-profit research group responding to climate change.
LNG terminals are among the largest capital projects attempted in modern industry, costing up to $30 billion per project. Gas is extracted from underground deposits, piped to LNG plants where it is compressed by cooling to liquid form, loaded onto ships and transported to other markets.
"The sheer size of the projects has exposed investors to catastrophic losses," said Lydia Plante, lead author of the just-released report.
The survey found that planned projects representing 38 per cent of global export capacity are facing delayed final investment decisions and other serious hold-ups. Cost overruns are common.
Canadian LNG is particularly bad off, Ted Nace, executive director of the Global Energy Monitor, told The Tyee. "The problem with the Canadian LNG expansion is that it's especially vulnerable because Canada is a high-cost producer on a world basis."
That's because Canada plans to produce its LNG from fracking — an energy and capital-intensive process to access gas hidden deep inside shale rock.
Canadian LNG comes up short on the global market, said Nace, particularly when it competes against countries where conventional gas sources make LNG cheaper to produce.
And global competition is only getting fiercer. Qatar and Russia, for example, have vast supplies of cheap natural gas. "These super low cost producers," said Nace, "are not giving up market share without a fight."
…click on the above link to read the rest of the article…