The province doesn't count forest emissions in its global warming plan. That's a big, dangerous mistake, say advocates.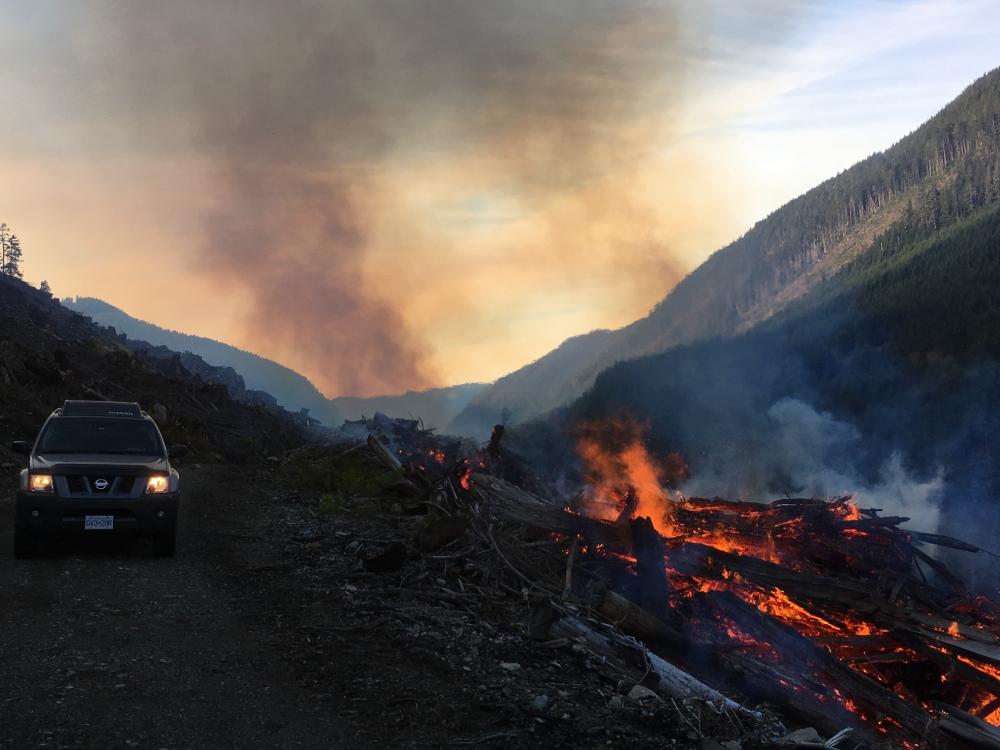 Here are two key words that have been largely left out of the broiling debate around British Columbia's old-growth forests: carbon emissions.
Even in the recent forest policy update, the provincial government only mentioned carbon emissions twice. And that was to say forests suck up and store carbon, which environmental advocates warn doesn't tell the whole story.
By B.C.'s own reporting, forests are the largest emitters of greenhouse gases in the province — 23 per cent larger than the total emissions from the energy sector.
To talk about forests while ignoring carbon emissions is "climate denialism," says Torrance Coste, senior campaign director for the Wilderness Committee.
When B.C. reports its official carbon emissions, that number excludes emissions from forests. Coste says that's a huge problem, because "emissions associated with forests in some years surpass B.C.'s total emissions. Which is staggering. It's like a second B.C. we don't count."
Coste says the province has a long history of siloing two ministries — the Ministry of Environment and Climate Change Strategy, and the Ministry of Forests, Lands, Natural Resource Operations and Rural Development — and acting like they never overlap.
The 2018 provincial climate change strategy, CleanBC, also skates around emissions from forests.
But with the climate emergency it's urgent the two departments work together to tackle emissions from forests, Coste says.
B.C. counts and reports its annual greenhouse gas emissions in a methodology book.