After overnight sustained rocket fire from Gaza and at the same time Israeli airstrikes pounding the strip, the combined death toll reached to at least 50, with hundreds more injured, into Wednesday. International reports are citing over 50 Palestinians killed in Gaza alone, many among these children.
Middle East Eye cites the following numbers by late into the afternoon (local time): "At least 53 people have been killed in Gaza since Israel began its bombing campaign in the besieged territory on Sunday morning."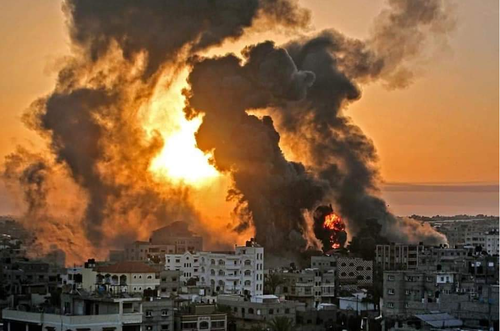 "That number, accurate as of Wednesday afternoon, includes 14 children and three women, with a further 320 people wounded with injuries of varying degrees of severity, according to Gaza's health ministry."
And on the Israeli side, local reports cite that "three Israeli women were killed in rocket attacks, with more than 50 injured, including two women in serious condition: an 81-year-old as well as a 30-year-old who was hit by shrapnel in her upper body."
This takes the death toll on the Israeli side to five since the start of fighting early this week.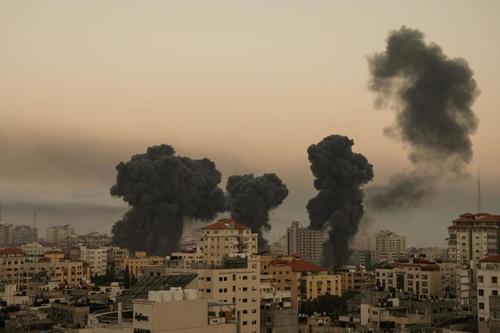 The IDF announced that 16 among the Gaza dead were militants – some of them "senior commanders" – while also counting "hundreds" of Hamas and Islamic Jihad rockets fired into Israel, many reaching deep into central Israel and scoring direct hits on heavily populated residential areas.
Israeli media is reporting that multiple members of Hamas' "General Staff" were eliminated in airstrikes Wednesday:
The dead men were identified as Bassem Issa, the head of the Gaza City brigade since 2017 and head of the group's cyber network and missile improvement project Jamaa Tahla. According to the Shin Bet, Tahla was the right-hand man of Muhammad Deif and the central leader of the group's efforts to improve its military capabilities.
…click on the above link to read the rest of the article…