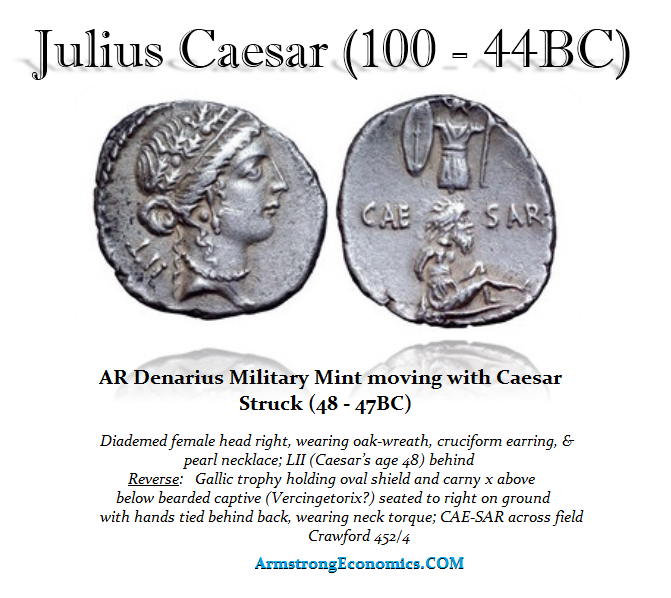 COMMENT: I find it interesting how two people the general consensus has said were scoundrels, John Law and Julius Caesar, you have shown were actually people against the establishment. I read your Anatomy of a Debt Crisis and you have put together the contemporary historians where everyone else just seems to rely on the fake news of the day.
Thank you for digging up the facts.
HY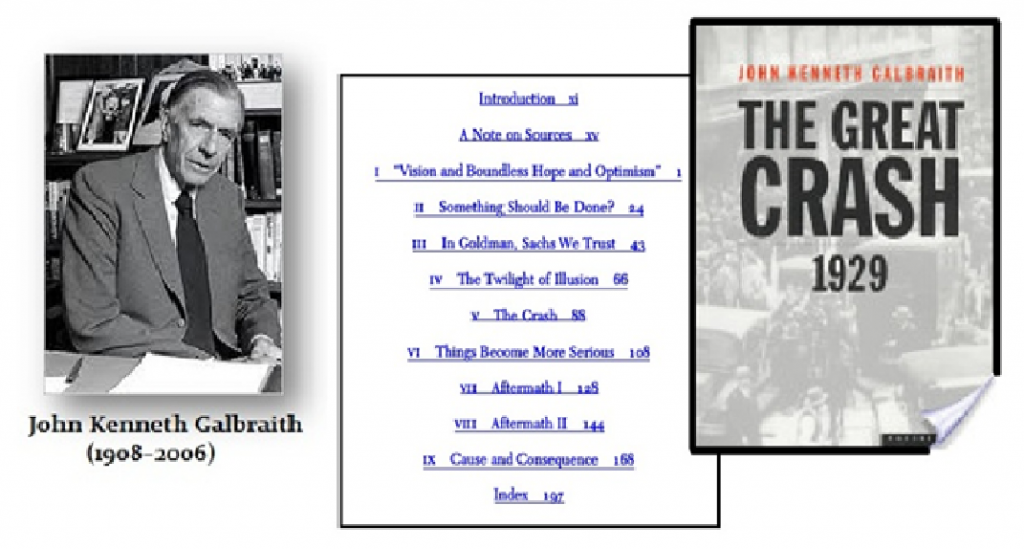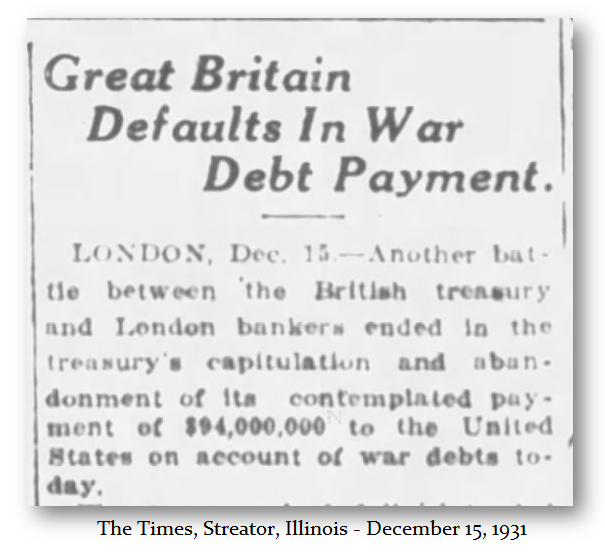 REPLY: When I was in high school, I had to read Galbraith's "Great Crash." Nowhere in his book did he ever mention defaults on national debts by any country. When I came across Herbert Hoover's memoirs in an old book store in London, this was probably the second thing that changed my life, with the first being the movie  "The Toast of New York" about the Panic of 1869 when gold hit $162.50, which I had to watch in history class. I learned not to trust the history books, and the best way to find out the truth was always to return to the contemporary reports of history and/or the newspapers of the time.
The coinage has been a major factor in identifying the history and accurately dating events. Here is an extremely rare coin of Julius Caesar. Note that there is no portrait of him. He is announcing his victory in Gaul. His Gallic campaign was initially a piecemeal affair, but within six years, he had expanded Roman rule over the whole of Gaul. Following years of relative success, mainly thanks to the disconnected nature of the tribes allowing him to take them on separately (divide and conquer), Caesar was faced with the chief of the Arverni tribe, Vercingetorix, who too late had built a confederation to stand against Caesar. In 52 BC, despite formidable resistance, Caesar finally defeated Vercingetorix at the Battle (or Siege) of Alesia…
…click on the above link to read the rest of the article…
martin armstrong, armstrong economics, history, julius ceasar, rome, roman empire, war, conquest, coinage, fake news,