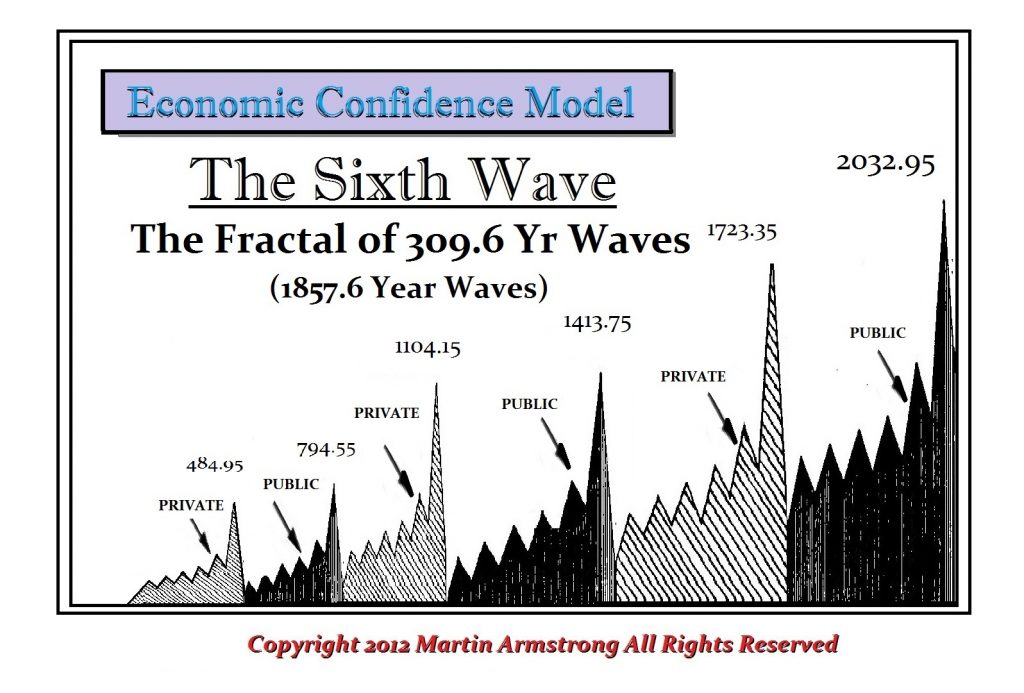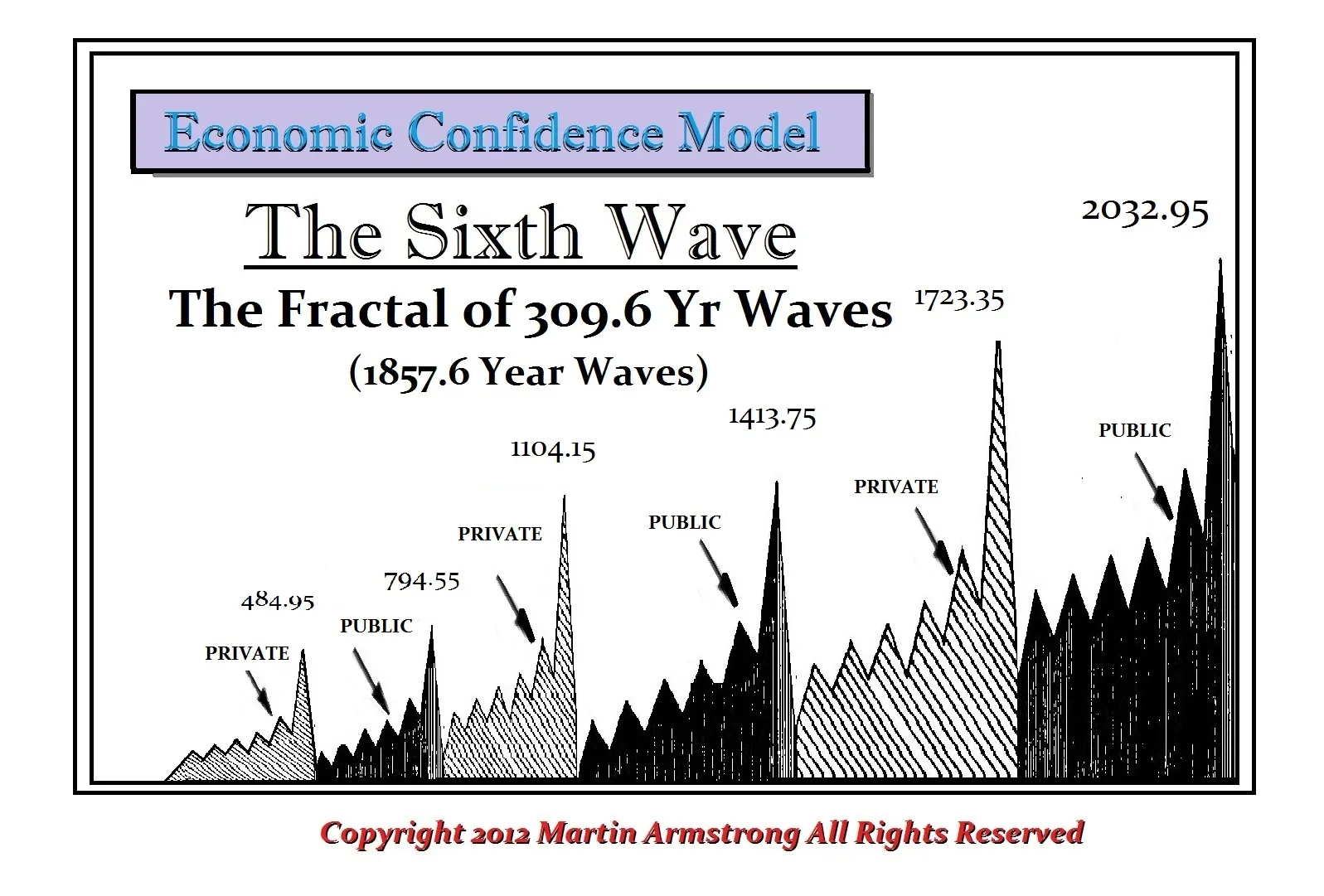 Many people have asked, "Why is 2032 going to be such a major change in the world's political economy and society as a whole?"
We are confronted by the end of the Sixth Wave come 2032, which will be a profound economic and political change. It appears these world leaders are pushing us toward fulfilling the vision of Kalus Schwab and his distorted view of how society functions. While the first wave marked the collapse of Rome, 794 marked the collapse of the Nara period in Japan as the capital then moved to Kyoto. That would last until 1185 AD when government was overthrown, marking the birth of the Shogun Period (military general authority). The Great Seljuk Turkish Empire had its origins, with its first capital in 1037. By 1092, the Seljuk Empire was at its greatest upon Malik Shah I's death and had captured most of the Byzantine Empire, creating the Great Monetary Crisis of 1092 in Constantinople. Alexius I (1081-1118AD) of Byzantium saw his empire carved up.
It was 1075 when the Investiture Dispute began, where the Pope opposed kings appointing bishops to control. He had to threaten the ex-communication of kings, which only concluded in 1103. This was the start of the separation of church and state. In 1084, Emperor Henry IV deposed Pope Gregory VII and installed the first Anti-Pope Clement III who then crowned Henry Holy Roman Emperor. A revolution in 1094 resulted in Pope Urban II overthrowing the Anti-Pope and Henry lost power over Italy. But by 1111, Henry V captured the Pope, forced his settlement, and then crowned Henry V as Holy Roman Emperor. By 1112, the Church splits between Papal and Imperial supporters.
…click on the above link to read the rest of the article…
collapse, 2032, historical cycles, cycles, history, armstrong economics, martin armstrong,