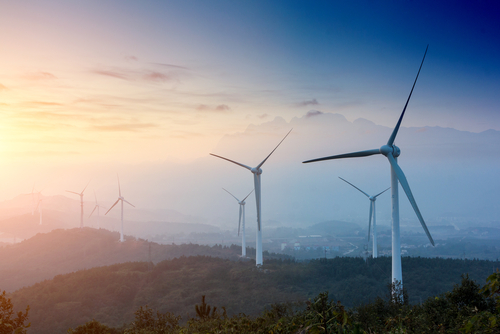 It is possible to include heating elements in wind turbines to prevent freezing. They never took that into consideration in Texas where the wind turbines probably supply as much as 10% of the power. The same problem took place in Germany. Nobody seems to have done their research into historic weather patterns.
I have said many times that in school, I was confronted with a real conflict between Physics class and Economics. The first said nothing is random and the latter said everything was so the government can manipulate the economy i.e. Marxism.
The Father of Chaos Theory is Edward Norton Lorenz (1917–2008) who was an American mathematician and meteorologist. Lorenz was certainly THE pioneer in Chaos Theory. A professor at MIT, Lorenz was the first to recognize what is now called chaotic behavior in the mathematical modeling of weather systems.
During the 1950s, Lorenz observed that there was a cyclical non-linear nature to weather yet the field relied upon linear statistical models in meteorology to do weather forecasting. It was like trying to measure the circumference of a circle with a straight edge ruler. His work on the topic culminated in the publication of his 1963 paper Deterministic Non-periodic Flow in the Journal of the Atmospheric Sciences, and with it, the foundation of chaos theory. During the early 1960s, Lorenz had access to early computers. He was running what he thought would be random numbers and began to observe there was a duality of a hidden repetitive nature. He graphed the numbers that were derived from his study of convection rolls in the atmosphere. What emerged has been perhaps one of the most important discoveries in modern time.
…click on the above link to read the rest of the article…