QUESTION: Concerning 911, you said the people in Guantanamo Bay are innocent so they never bring them to trial. Was that the break which set in motion the decline of our civilization?
KJ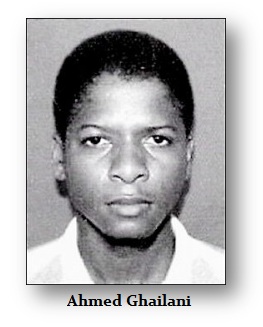 ANSWER: That is certainly possible. Ahmed Khalfan Ghailani was the terrorist they put on trial in New York and was supposed to be their best case. On November 17, 2010, a US jury in New York found him guilty of one count of conspiracy but acquitted him of 284 other charges including all murder counts. Basically, the jury found he may have "agreed" with the bombing of the US embassies in Kenya and Tanzania, but that he did NOT participate himself. Nevertheless, he was sentenced to life imprisonment by Judge Lewis Kaplan for the one count when he was acquitted of any murders. Under US law, the judge has "discretion" to sentence you to whatever he desires, for he is not nullifying the jury's decision, but "increas[ing] his sentence because of the manner in which he committed the crime of conviction."
They put him on trial in NYC, assuming the people would give him the death penalty. When they acquitted him of 284 charges, they could no longer put people on trial, for he was their BEST case. The others have languished in prison with no trial because they are not guilty. If they had the evidence of anything, they would have put them on trial for the publicity. When the government lost 284 counts, they would not dare put anyone else on trial and face a jury who might acquit them.
…click on the above link to read the rest of the article…