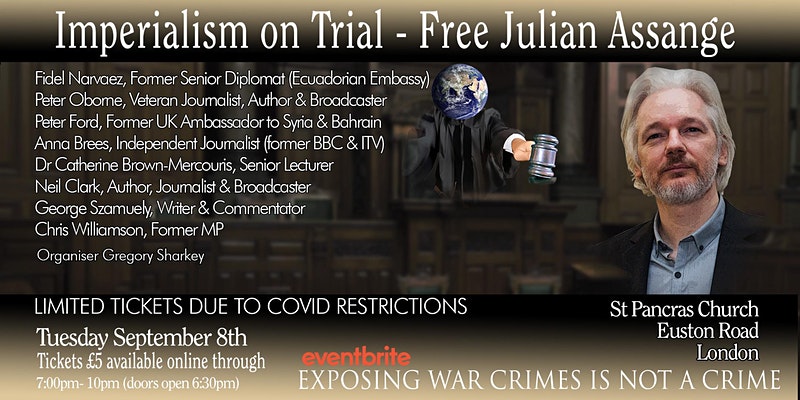 The event was held on the second day of the extradition trial of Julian Assange at the Old Bailey.
I gave a short talk comparing the phone hacking scandal with the Assange case.
For anyone unfamiliar with the former, here is a summary:
The UK phone hacking scandal started around 2005 and peaked around 2012. The journalistic malpractices and illegal practices on which it focused long pre-date 2005, and continue today. It came to light through the testimony of victims, and the investigative journalism of publications such as The Guardian, that several publications owned by Rupert Murdoch's News International (UK subsidiary of News Corp), and others including Daily Mirror andSunday Mirror, were engaged in practices including hacking individuals' phones and bribing the police in order to obtain stories. Rupert Murdoch's influence over UK politicians was also scrutinised. Victims of phone hacking included members of the royal family, politicians, murdered schoolgirl Milly Dowler, relatives of British soldiers killed in Iraq and Afghanistan, and victims of the 7th July 2005 London bombings.
The public outcry at these revelations and resultant investigations resulted in high-profile resignations including those of Rupert Murdoch as director of News Corporation, his son James as its executive chairman, and the commissioner of London's Metropolitan Police Force. There were multiple charges and seven convictions in criminal trials held between 2004 and 2014. News of the World, a News International outlet, closed down after 168 years of publication.
In 2011 Conservative Prime Minister David Cameron established a public inquiry into the culture and ethics of the UK press under Lord Justice Leveson. This inquiry resulted in the 2012 Leveson Report, which made several recommendations concerning regulation of the UK press by an independent regulator, which would give alleged press victims access to arbitration without financial risk.
…click on the above link to read the rest of the article…