Two major and relatable statements have been issued Wednesday on the question of US ties with Taiwan and China's growing anger and increasingly bellicose rhetoric in response.
First, the notoriously hawkish editor-in-chief of China's state-owned news tabloid the Global Times issued a threat, saying China should "fully prepare itself for war" with Taiwan in the event it restores diplomatic relations with the United States.
Hu Xijin wrote in his latest opinion piece that "We must no longer hold any more illusions. The only way forward is for the mainland to fully prepare itself for war and to give Taiwan secessionist forces a decisive punishment at any time."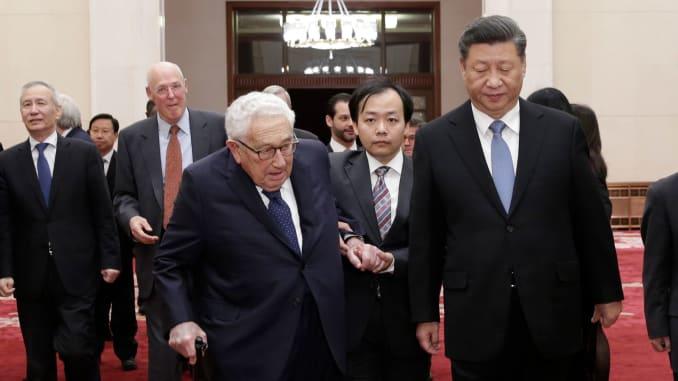 The GT editor added that "As the secessionist forces' arrogance continues to swell, the historical turning point is getting closer." The secessionist forces he was specifically denouncing is the Taiwanese Kuomintang Party, or KMT, who he described as having "woken up on the wrong side of the bed. They have gone downhill and become vulgar."
And the latest actions of its legislators is what he finds most alarming, according to his description:
The Kuomintang (KMT) group in Taiwan's "Legislative Yuan" proposed two bills, asking the island's authorities to request US assistance in resisting the Communist Party of China and to resume diplomatic ties with the US. The move is widely believed to checkmate the Democratic Progressive Party (DPP) and put the DPP in a difficult position.
…click on the above link to read the rest of the article…