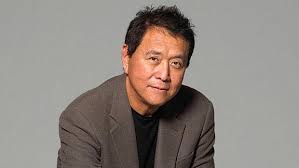 Robert Kiyosaki has been on the front lines warning people of what's coming. He continues to speak up, even though he was told to "stay in your lane" and not alert the public to what's going on right in front of them, with their unknowing consent.
Kiyosaki also says that he doesn't know what's coming, but that something bigger is coming our way. As a person speaking out against the ruling class, the elitists, and their system of control and slavery, he could be at the forefront of waking people up. Those still stuck in the left/right paradigm, regardless of the side you choose are going to have to make the worst of choices in the coming future.
Robert Kiyosaki: What The Elites Don't Want You To Know
Ultimately, Kiyosaki appears to have the same goal as I do right now: waking people up and getting them to leave the Matrix. This is a tough spot to be in because those who still think the ruling class and Donald Trump will save them are going be hurt. The truth is, you are going to have to save yourself, and I agree wholeheartedly with Kiyosaki on that. No government, no false savior (Trump), no bankster, not elitist, no other human is coming to save you. You must wake up, leave the system, and save yourself.
Is this redundant in recent articles? You bet. But far too many are still stuck in a state of hopeful unawareness of what's really going on all to support a member of the ruling class who has done nothing but advance the elitists' agenda. And yes, I mean Trump. Look, it was a tough pill for me to swallow too, and I'll admit it.
…click on the above link to read the rest of the article…