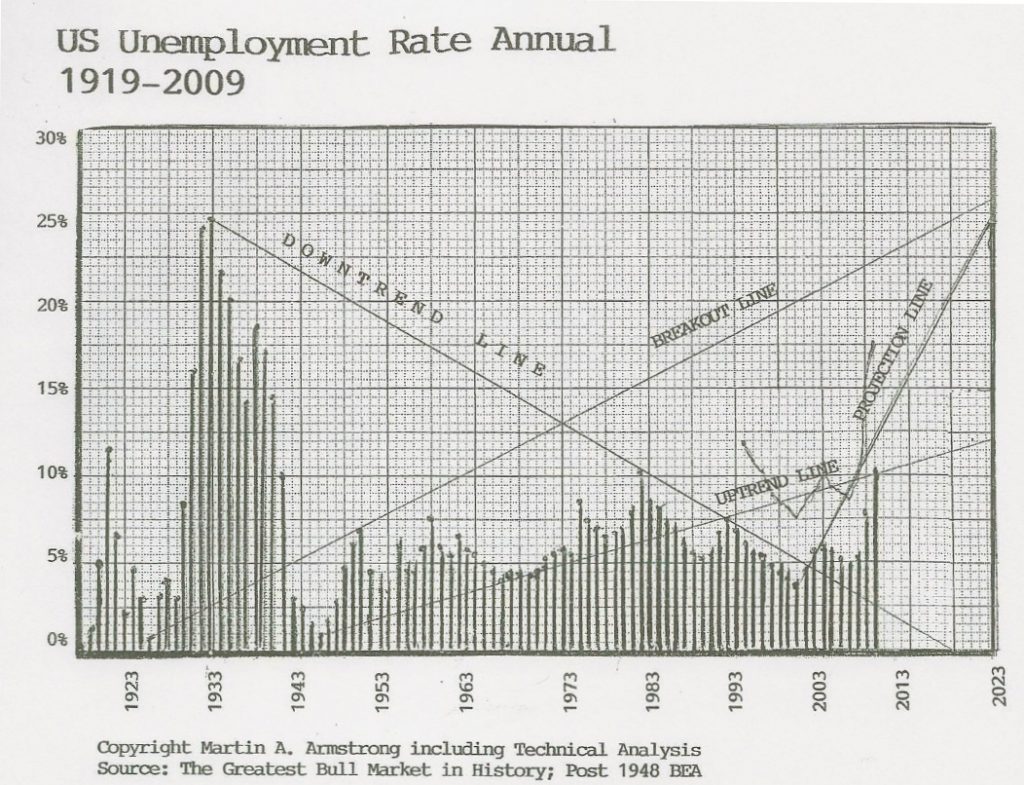 QUESTION: Martin –
In the video link you see the blank answer by former Fed Chairman Bernanke when asked, in a 60 Minutes interview, as to where he saw unemployment going/peaking in the last crisis of 2008 (at minute 3:27). https://www.youtube.com/watch?v=sKx1BZd9bjQ
How do you best explain Socrates being able to pick up so far in advance, the heights that unemployment would reach in this crisis; rivaling or exceeding that of the Great Depression, even with this seemingly contrived "virus" being such a curve ball, out of left field?
I've been to a David Copperfield magic show before, but this latest call by Socrates beats any illusion I can recall from his show.
T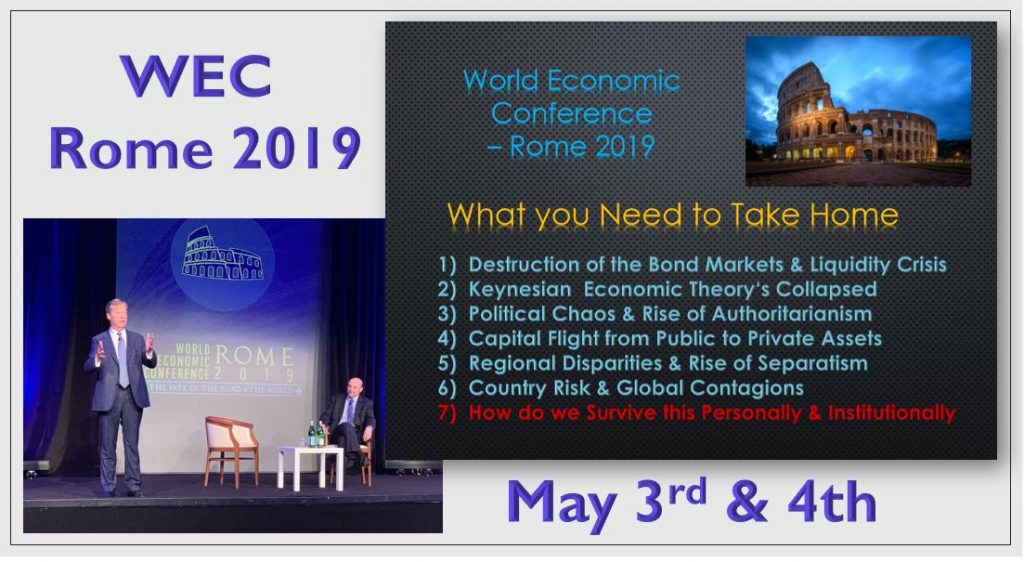 ANSWER: It is very difficult to Explain. Everything is connected. I learned with the Cycle of War that the computer was picking up the subtle movements of capital well in advance. It becomes clear that if you were going to start a war, you move your money in advance. This is what these people have been doing. I believe it began last summer with the sudden collapse in confidence in Europe. We ended up with the REPO Crisis hitting in September and they tried to excuse it as a freak event. But Socrates was correctly forecast that as well. At the May Rome World Economic Conference, I put up this slide as to the key issues to pay attention to – the liquidity crisis which manifested into the REPO Crisis because banks were no longer trusting banks.
…click on the above link to read the rest of the article…