Empty roads, grounded aircraft, falling tourist and international student numbers, plunging car sales, empty super market shelves, disrupted supply chains…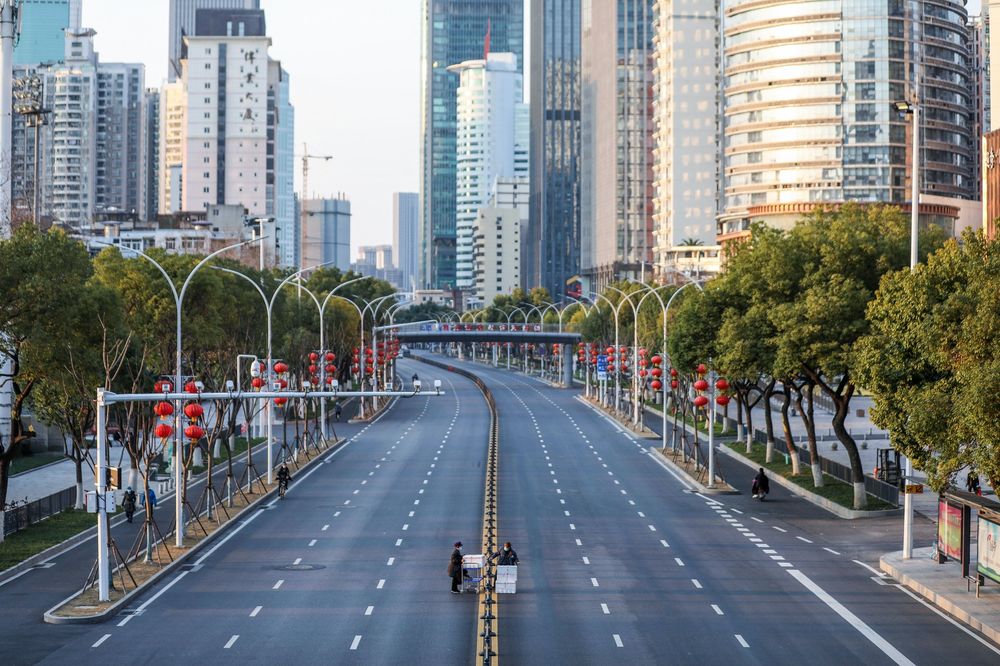 Fig 1: Empty roads in Wuhan in February 2020
China Car Sales Slump 92% in First Half of February on Virus
21 Feb 2020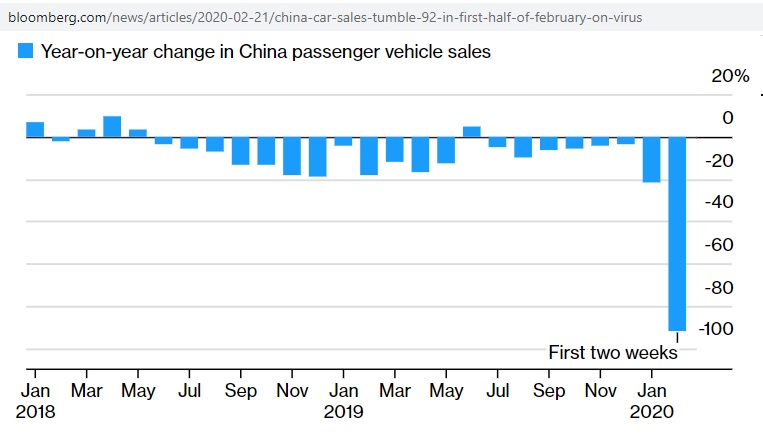 Fig 2: Chinese car sales were down since June 2018
https://www.bloomberg.com/news/articles/2020-02-21/china-car-sales-tumble-92-in-first-half-of-february-on-virus
That all sounds like peak oil has hit except that oil prices are low now. Which may change of course as low oil prices may mean that US shale oil is likely to peak earlier than otherwise would have been the case.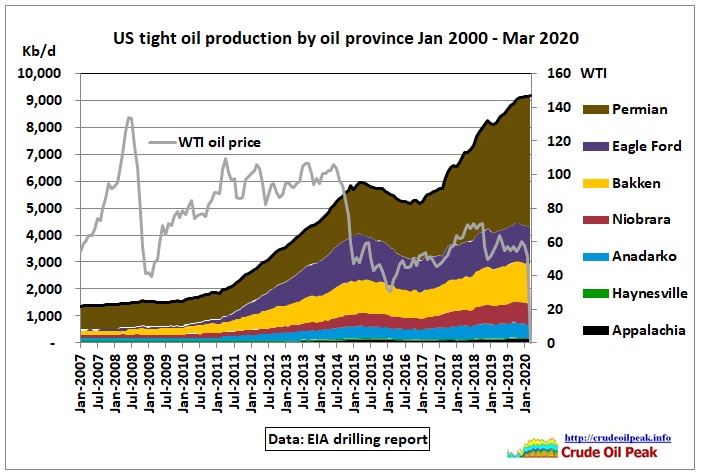 Fig 3: US tight oil production
https://www.eia.gov/petroleum/drilling/
The graph shows that tight oil production took off when oil prices were around $100/barrel but peaked in March 2015 and then declined as oil prices dropped to $50/barrel. Production started to recover in September 2016 but almost half of the production (mainly from Bakken, Eagle Ford, Niobrara and Aanadako) has already peaked again in October 2019 and in March 2020 is estimated to be just 240 kb/d higher than the 2015 peak. The other half of the production, from the Permian (Texas) is still growing but monthly growth rates have declined from 180 kb/d in mid 2018 to 40 kb/d now. Recent data are preliminary.
Coronavirus Delivers Another Blow to Embattled Shale Drillers
29 Feb 2020
Frackers already faced financial woes in 2020, even before the virus threatened oil demand
Shale drillers were already braced for a tough year. Now the new coronavirus is putting them under even greater financial pressure.
Exploration and production companies are straining to slow growth—amid an oversupply of oil and gas—and cut spending to appease investors angry over poor returns. Now the virus has further weakened global demand for their products, posing a greater challenge to a sector where many companies are saddled with debt.
https://www.wsj.com/articles/coronavirus-delivers-another-blow-to-embattled-shale-drillers-11582990892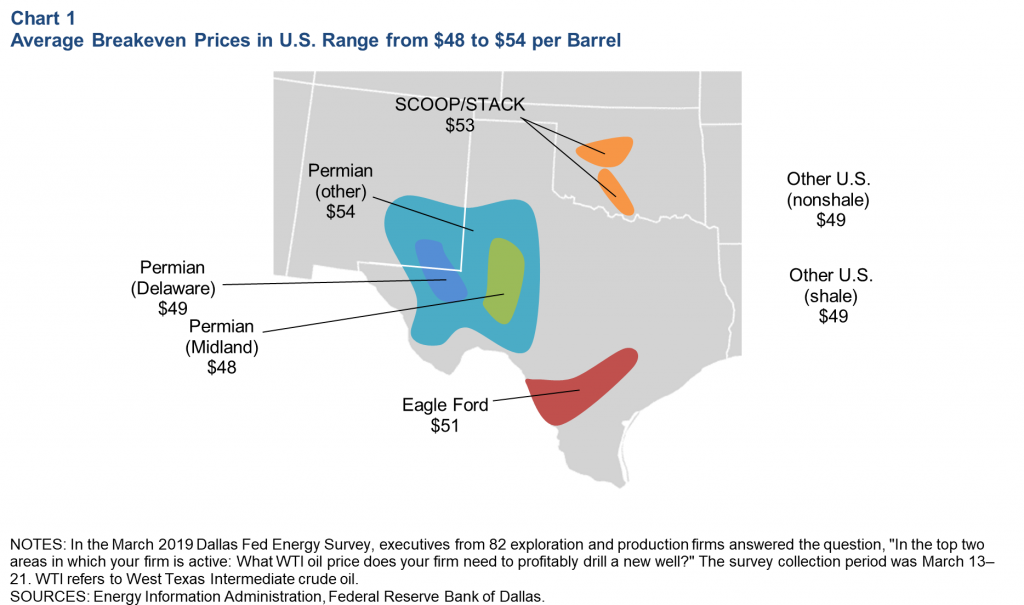 Fig 4: Breakeven oil prices in the US
…click on the above link to read the rest of the article…