Interest in local growing is exploding while funds shrink.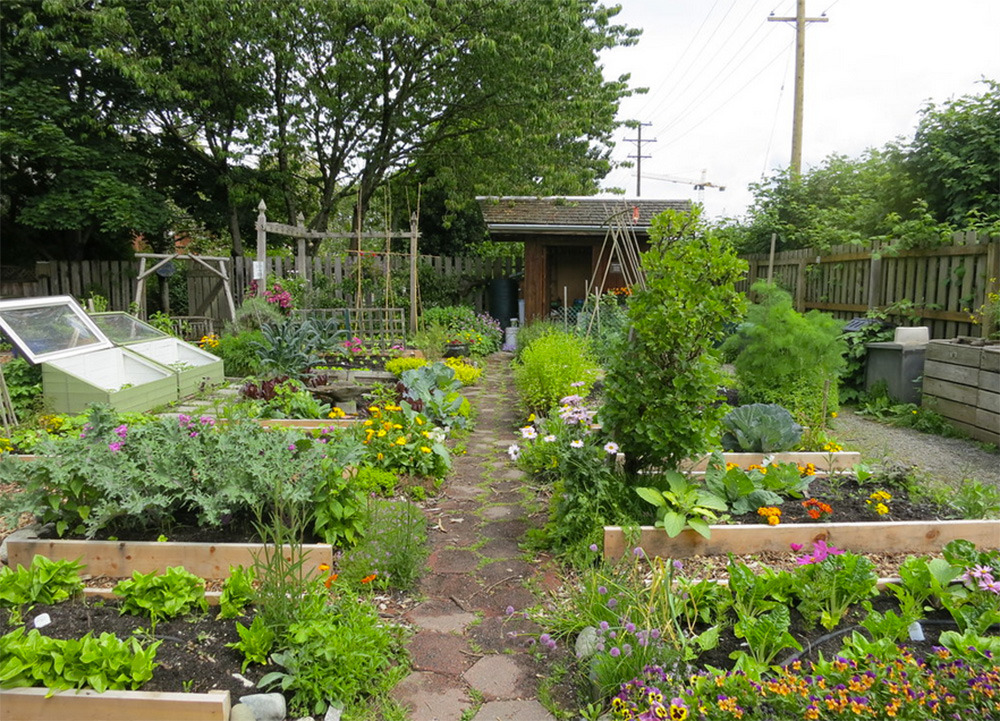 Interest in growing food has exploded during the COVID-19 crisis, but not everyone has access to a yard or even a balcony. Community gardens play a crucial role for both households and food security organizations. But how are they functioning now — if they are at all?
Despite the province designating community gardens as an essential service, some municipalities like View Royal, a small suburb of Victoria, have decided to keep them closed during the pandemic, with the council citing public health and safety concerns.
In Surrey, parks staff knew that when they looked at ways citizens could be outside safely, community gardens needed to stay open. "We definitely see the value of [community gardens]," says Dan Nielsen, manager of landscape operations and park partnerships. "We are, as a city, here to support our residents in these times."
While the social aspect of community gardening may currently be missing, he says other benefits remain. "I think when [community gardens] were identified as an essential service through the province, we realized that aside from the value of growing local food, there's also the therapeutic and recreational value that people can get from being able to garden," Nielsen says.
Surrey parkland hosts about 450 plots in seven community gardens and one orchard, each run by independent garden societies. The focus is now solely on individuals efficiently tending their plots, and Nielsen is communicating more regularly with co-ordinators to help them with necessary changes. He's encouraging them to hold meetings online and develop digital schedules for members.
…click on the above link to read the rest of the article…