In Part 1 of this article I pointed out how we have allowed ourselves to be cowed by authoritarian "experts" who have proven to be nothing but incompetent and wrong every step of the way, while the financiers have used the crisis once again to pillage the citizens as they did in 2008/2009.
The absurdity of shutting down this country based on academic death models that make economist and climatologist models look highly accurate in comparison, can be seen in the ludicrousness of the following chart. And realize we did this on purpose because of a virus that will kill .018% of the U.S. population. And most of those deaths will occur in several highly dense urban enclaves, with the rest of the country barely affected.
By shutting down the country the government has crushed virtually every business in the country and putting tens of millions out of work, with resulting crash in tax revenues at the Federal, State and Local level. At the same time, Trump and everyone in Congress have become Bernie Sanders socialists, except most of it is corporate socialism. The deficit was already on track to top $1.2 trillion, but with the $2.2 trillion stimulus package, and more to come, the deficit this year and next will approach $3 trillion.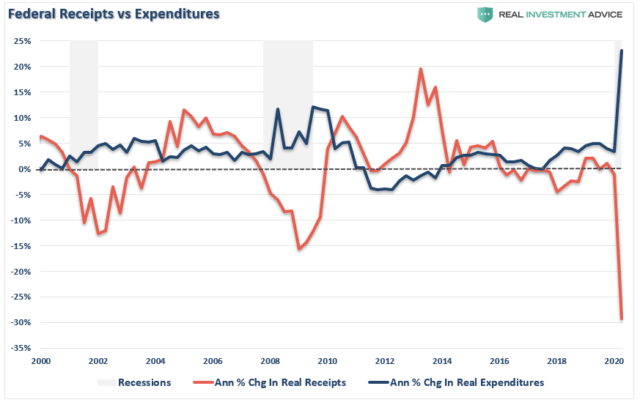 "It has been more profitable for us to bind together in the wrong direction than to be alone in the right one. Those who have followed the assertive idiot rather than the introspective wise person have passed us some of their genes. This is apparent from a social pathology: psychopaths rally followers." ― Nassim Nicholas Taleb, The Black Swan: The Impact of the Highly Improbable
…click on the above link to read the rest of the article…