That's the message from the BC government as some vendors also move online.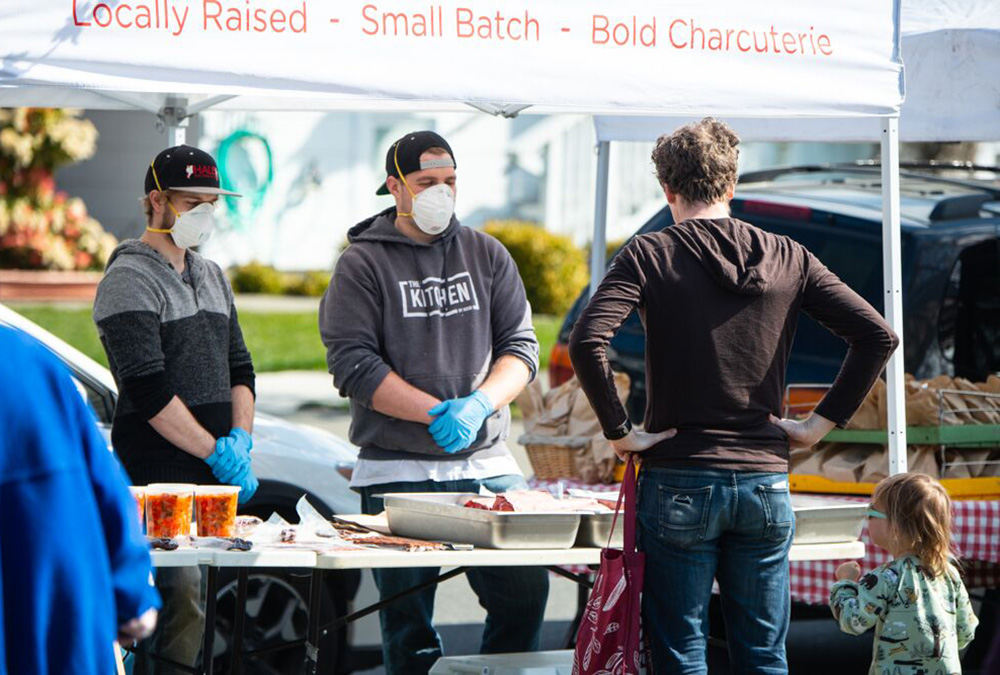 The long-running market is a staple in the Fairfield Gonzales area, and uses space owned by School District 61, the City of Victoria, and the neighbourhood's community association, giving Goulet three landlords to wrangle. For two weeks, Goulet was nearly shut down by the school district, the city and Island Health. He managed to co-ordinate exemptions and workarounds before the province announced its essential service list, including farmers' markets, on March 26, ensuring Moss Street could continue under new safety protocols.
The BC Centre for Disease Control currently considers farmers' markets low risk for COVID-19 transmission because they are usually held outdoors and can limit the number of people in assigned areas. Additionally, a new public health order bans all non-food and merchandise vendors at the markets. A usual summer Saturday sees 140 vendors in 100 stalls at Moss Street. Goulet estimates this will be down to 55 vendors in 44 stalls with the new measures, and he is working with the city to expand into a nearby park to better permit appropriate spacing.
For those who don't feel safe going in person, the provincial agriculture ministry has announced $50,000 in funding to the BC Association of Farmers' Markets to cover the cost of taking farmers' markets online.
"A virtual shopping trip to a farmers' market is an easy way to get the groceries on your list and to buy B.C. while ensuring physical distancing measures are being followed," said Minister of Agriculture Lana Popham in the March 27 funding press release. "Moving farmers' markets online will help ensure the health and safety of vendors and consumers, while still providing the same fresh and local food that families all over the province count on."
…click on the above link to read the rest of the article…