Update (1350ET): What started off euphorically, has quickly become R-OPEC's latest dud, with oil now sliding red on the day after earlier surging more than 10%, following the latest news out of the oil producerteleconference, according to which Russia and Saudi Arabia agree to cap production to 8.5MM b/d, indicating a production cut of about 23% each, and which will last for just two months, May and June.
Furthermore, as Iran's oil minister explains, the total cut of 10MMb/d (which will include several non Russia/Saudi producers) will ease to 8MMb/d in July and then after Jan 2021, the cut will decline to just 6 million b/d production cut.
In a nutshell, R-OPEC is hoping for two things: i) oil demand will rebound after the summer and the oil market will stabilize organically as the global economy recovers from the coronavirus and ii) the US and other G20/non-OPEC producers join the cuts voluntarily, which however is far from assured.
Meanwhile, even with the 10mm b/d cut (which is really about 7 millions if one uses Saudi Arabia's Feb production numbers) will be nowhere near enough to offset the global demand plunge which according to industry watchers such as Trafigura is as large as 35mmb/d!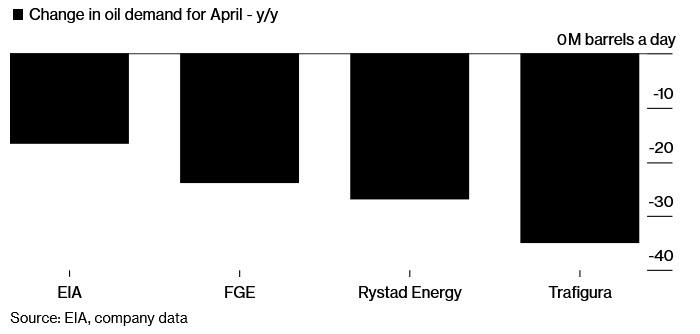 And now that the initial euphoria has worn off and traders are able to do math again – and realize that the cuts are not nearly enough – oil has slumped and was trading in the red last as once again, OPEC has failed to live up to the hype.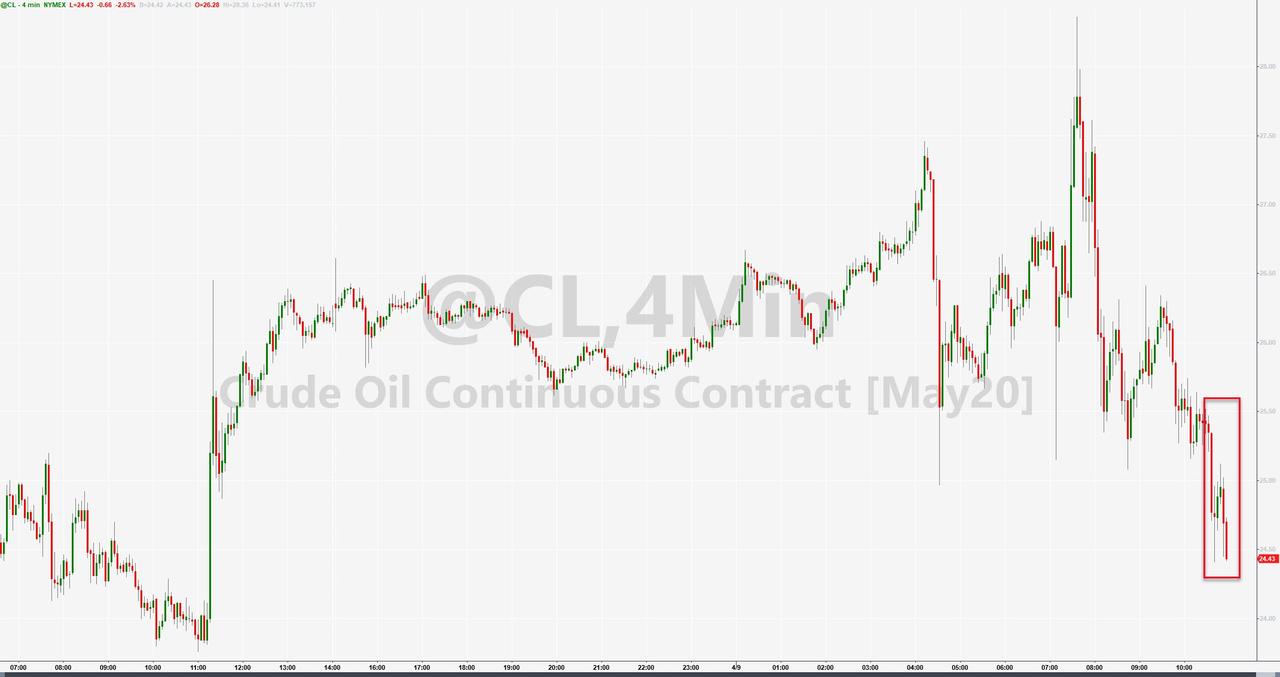 Finally, as a reminder, here is why Goldman believes that after today's pomp and circumstance, oil is still going to $20:
…click on the above link to read the rest of the article…