As we noted earlier, The Fed's actions this morning mean "free markets are dead."
Guggenheim's Scott Minerd summed up exactly what The Fed has done with its actions today:
"The Fed has made it clear that it will not tolerate prudent and responsible investing."
The Fed just went full Leeroy Jenkins…
And gold is starting to signal fears over fiat…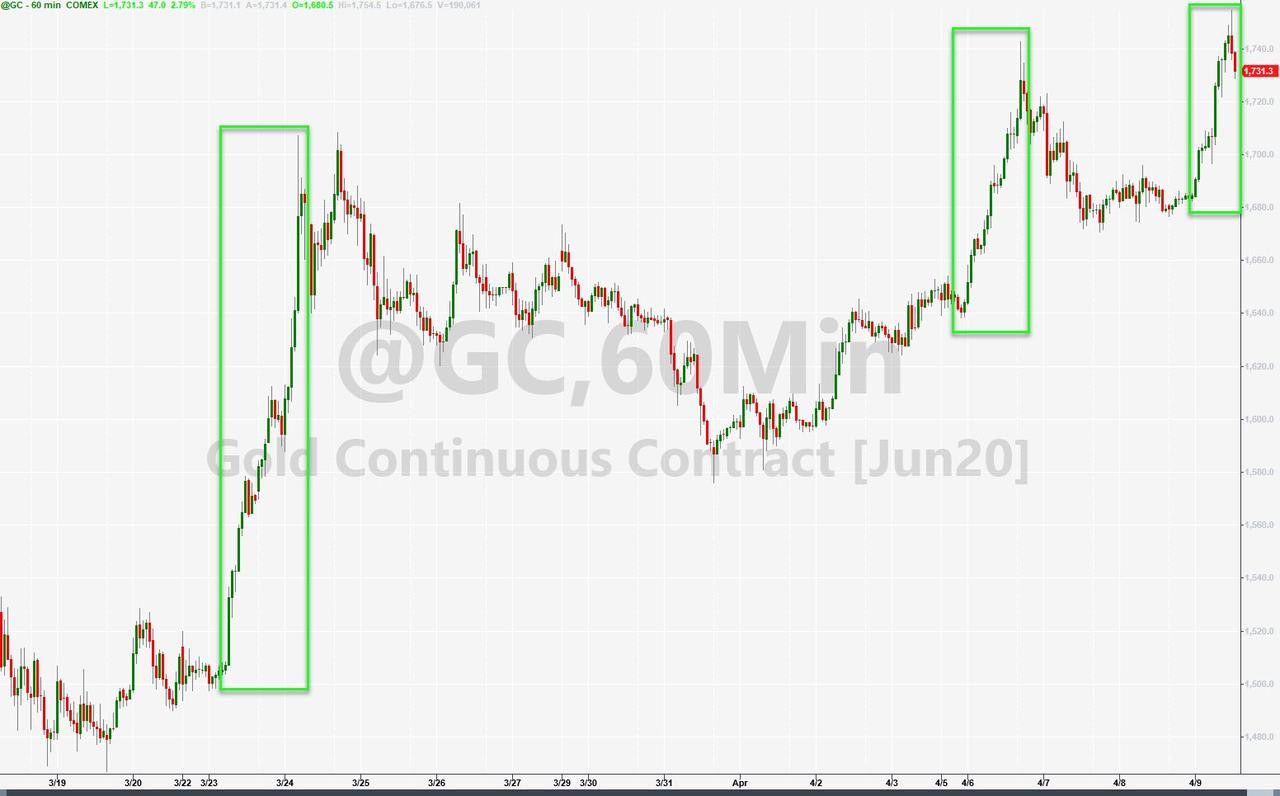 Something is brewing…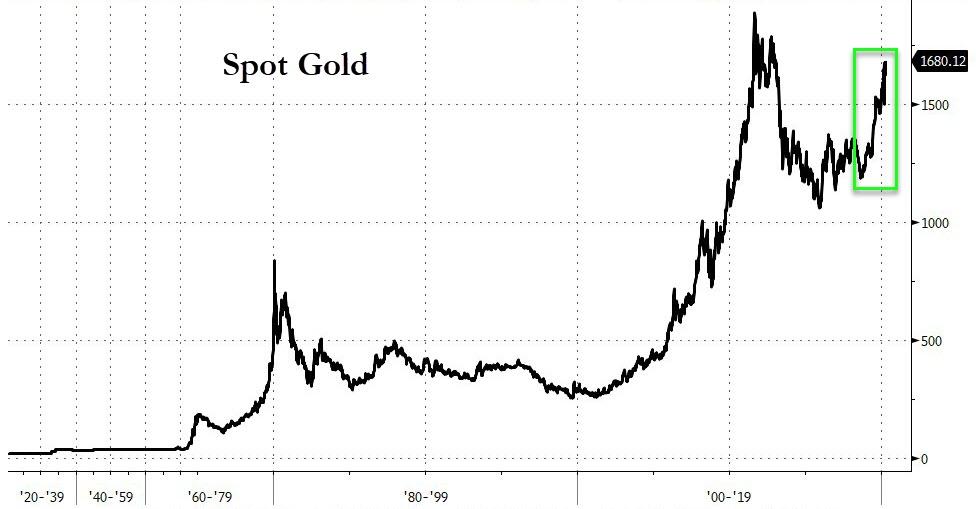 And the spot-futures markets are decoupling as physical (geographic) shortages rear their ugly heads again…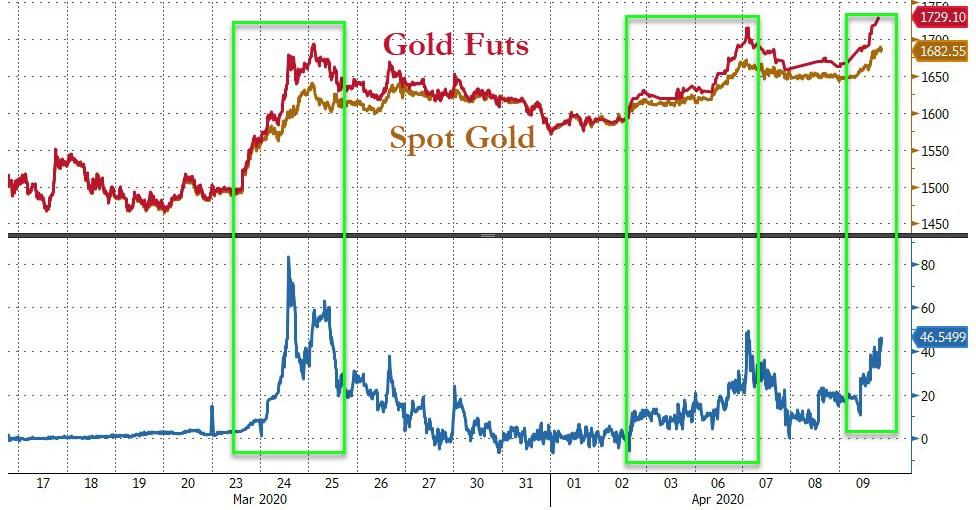 Source: Bloomberg
As Bloomberg notes, the internal mechanics of the gold market are again showing strains under this rally. Gold futures are trading more than $50 above the spot price in London.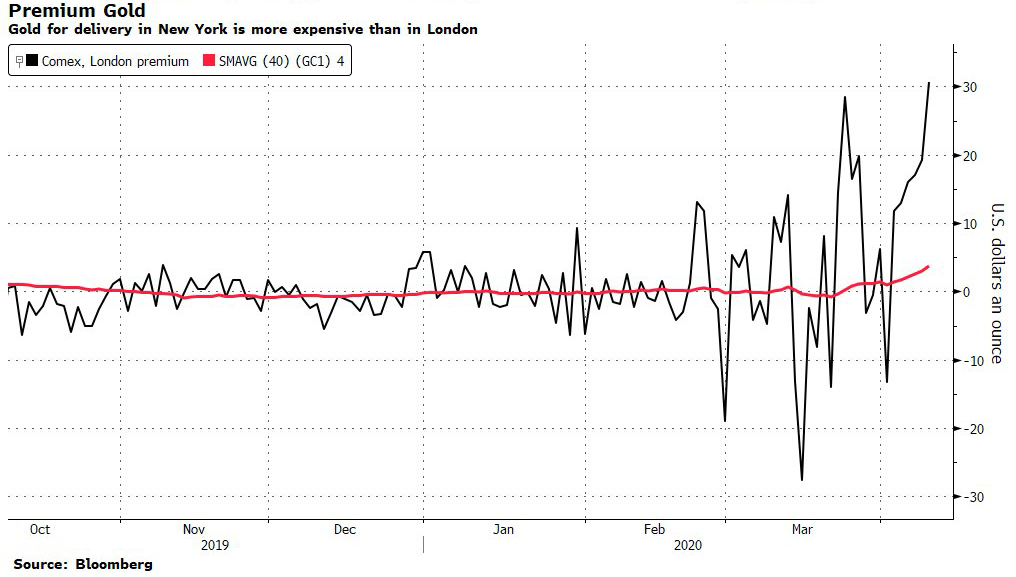 Until recently, that was unheard of in a metal that's so utterly fungible, so easy to transport and where trade channels are so deeply established. But with planes grounded and refining capacity severely restricted, don't expect the arbitrage to break down immediately.
Bloomberg's Garfield Reynolds was quick to note, the global business environment is being transformed – we are all socialists now.
…click on the above link to read the rest of the article…