About 140 global organizations and charities are calling for a worldwide Debt Jubilee to avoid some of the world's poorest countries from collapsing into chaos amid the COVID-19 crisis, reported BBC News.
The British-based Jubilee Debt Campaign is leading the movement ahead of the G20 meeting this week.
"Developing countries are being hit by an unprecedented economic shock, and at the same time face an urgent health emergency," said Sarah-Jayne Clifton, director of the Jubilee Debt Campaign.
"The suspension on debt payments called for by the IMF and World Bank saves money now, but kicks the can down the road and avoids actually dealing with the problem of spiraling debts."
Clifton is urging for the immediate cancellation of 69 of the world's poorest countries' debt payments this year, which would free up at least $25 billion for the countries in 2020, and up to $50 billion if the jubilee was extended to the end of 2021.
"This is the fastest way to keep money in countries to use in responding to Covid-19, and to ensure public money is not wasted bailing out the profits of rich private speculators," added Clifton.
The latest call for a Debt Jubilee should come as no surprise to ZeroHedge readers.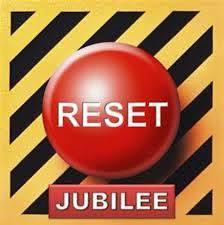 Over the last several decades, governments across the world have added insurmountable debts, leadingBill Buckler via The Privateer to say back in 2012 that the world has dived down a deep hole and into a trap that has "ensnared Japan more than two decades ago."
…click on the above link to read the rest of the article…