Shortly after President Trump began his address to the nation, enacting a full travel ban from European nations for the next 30 days, the markets started to get upset.
S&P 500, Nasdaq and Dow futures fall 4-4.5%
Both Brent and WTI futures down more than 6%
Nikkei 225 drops 4.5%, Australia's benchmark slumped 5% to confirm bear market status
Main China stock indexes all fall at least 1%
Kospi, Hang Seng, Taiex slide 3% or more
Treasury 10-year yields decline 14 bps to 0.73%
AUD/USD falls 0.3%, EUR/USD jumps 0.4%
Malaysia, Korea, Philippine currencies all retreat 0.5%; Mexican peso tumbles more than 1%
Dow futures are down over 1000 points…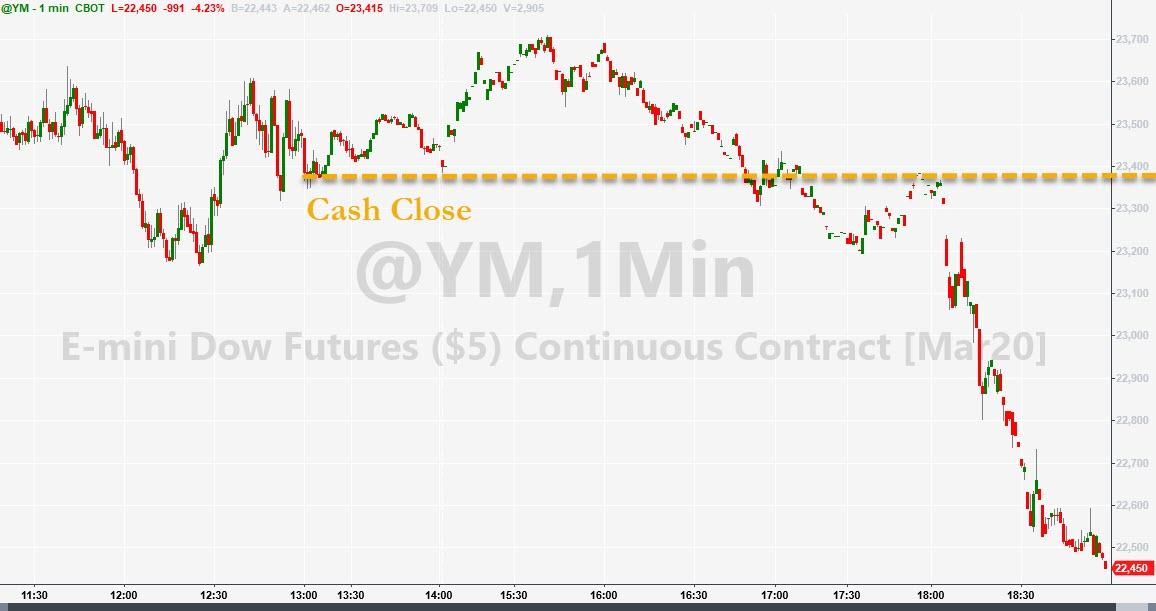 Japan's Nikkei 225 is down over 350 points…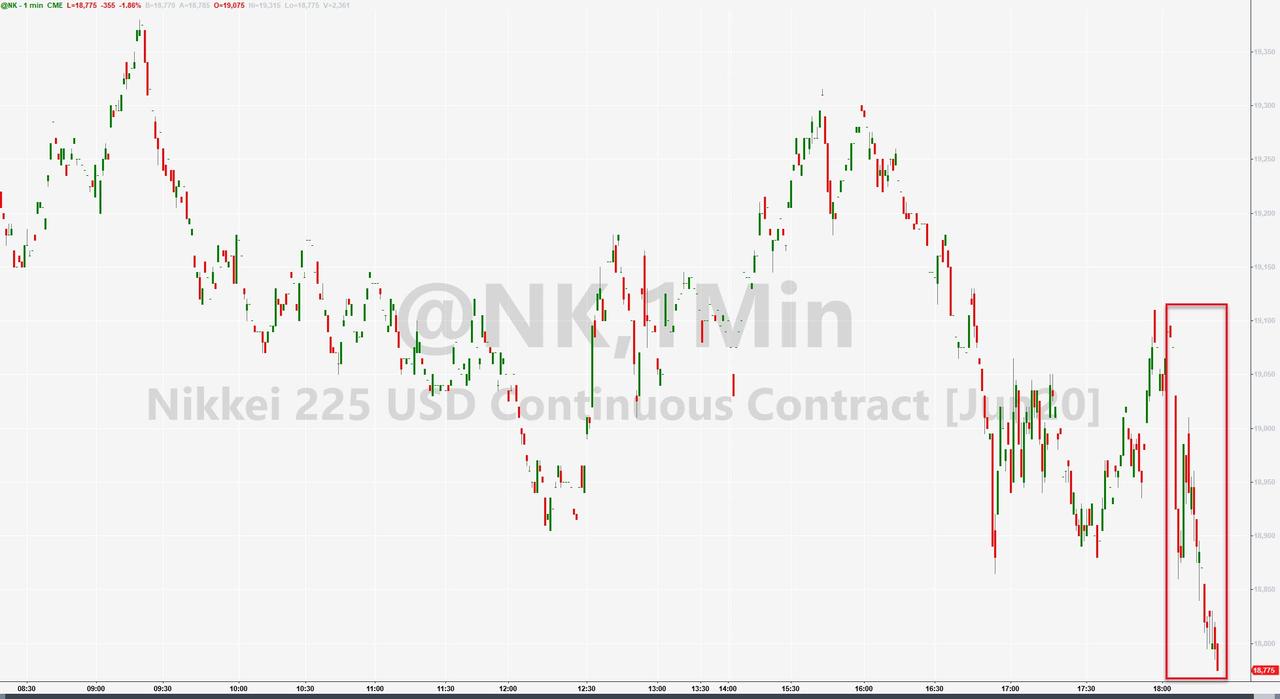 Nasdaq futures are limit down…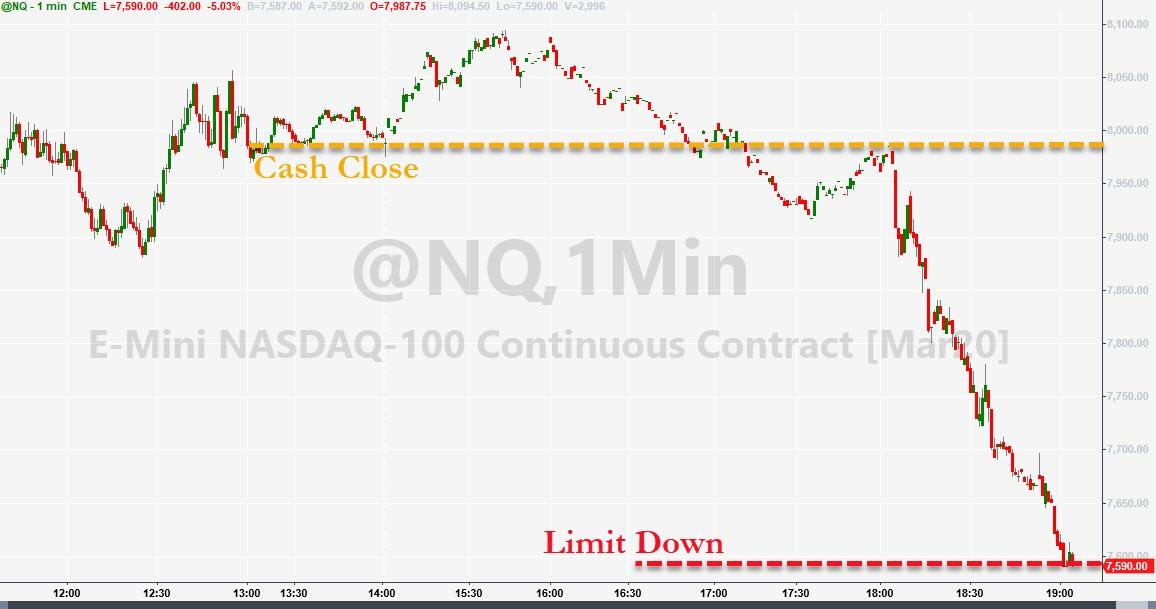 S&P is close to its 2,601 limit down…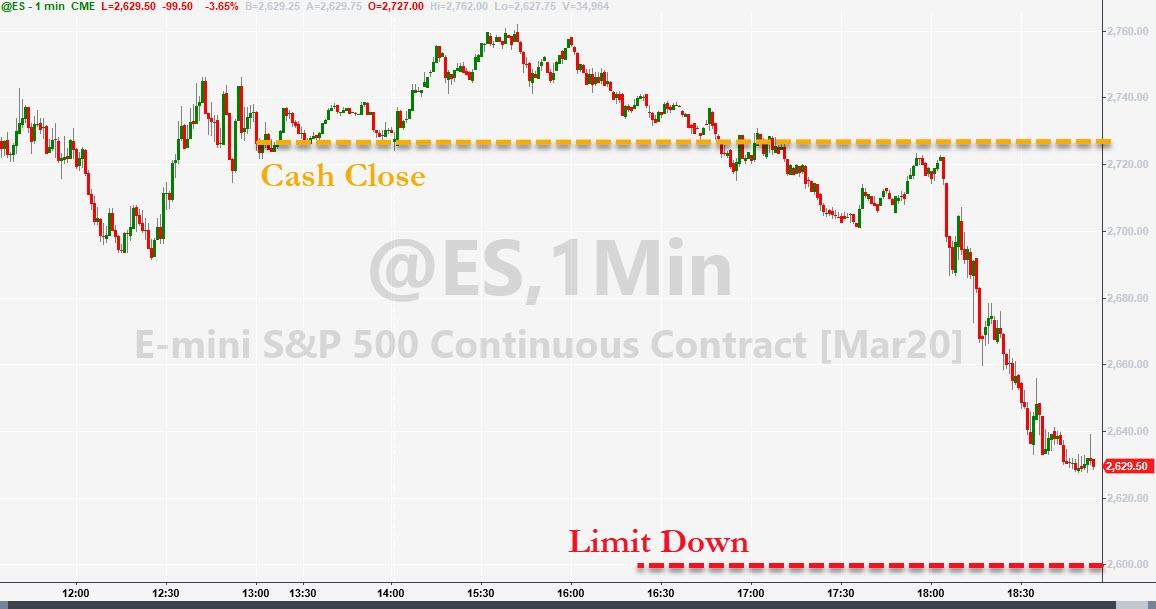 And for the cash open tomorrow:
7% limit down (RTH only) : 2546.50
13% limit down (RTH only) : 2382.00
20% limit down (RTH only) : 2190.00
10Y Treasury yields are down 15bps…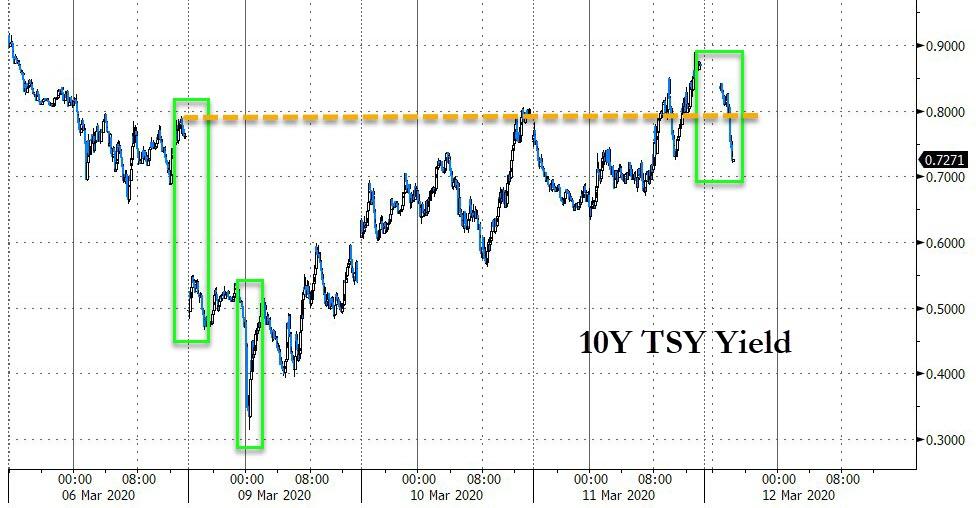 The Euro is strengthening against the dollar…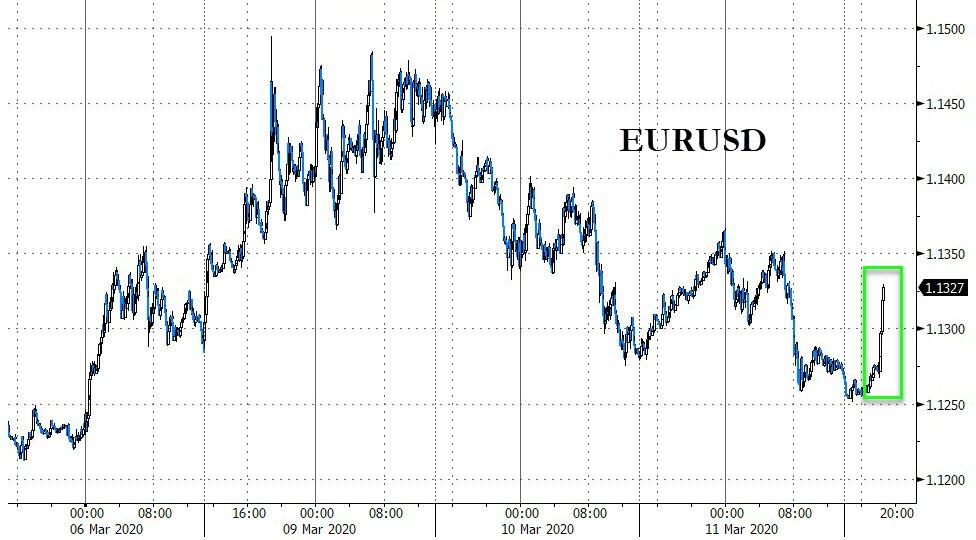 WTI Crude is collapsing, hitting a $30 handle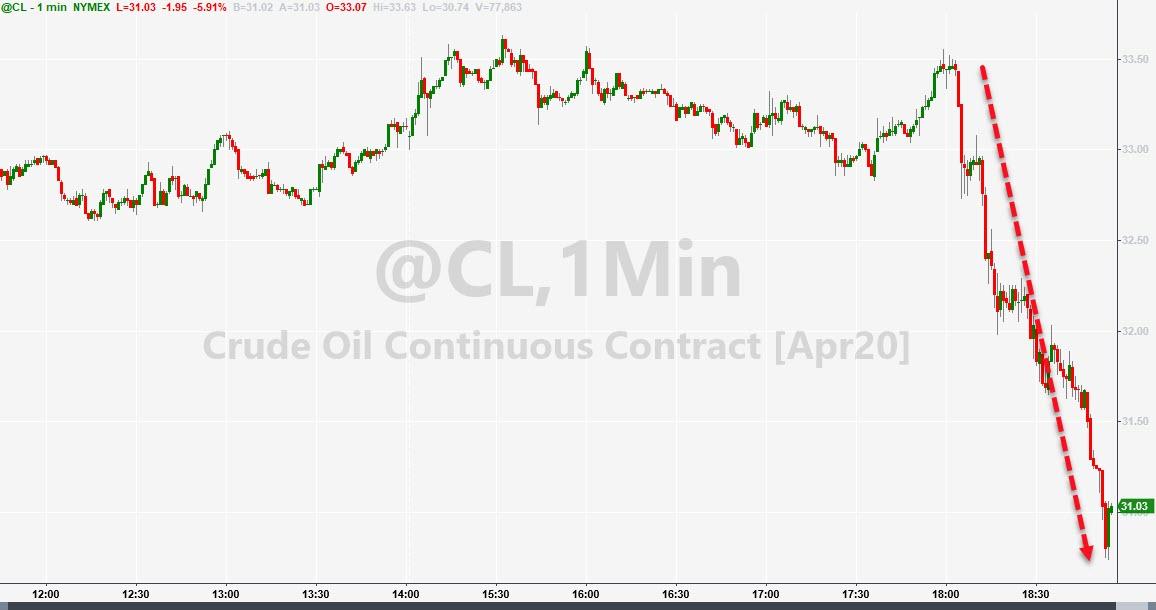 European Stoxx 50 futures are down 7.3%
It appears Trump did not offer enough detail and immediacy to appease the market's need for funds to stop the collapse. Additionally, the uncertainty over the impact on European supply chains is also weighing on markets.
The market is now demanding 90bps of rate-cuts for next week's FOMC…