Brent crude futures tumbled by more than 4% on Friday after Reuters reported that Russia had rejected steep production cuts by OPEC to prop up oil prices amid the Covid-19 outbreak triggering demand shocks in China and across the world.
A high-level Russian source told Reuters that Moscow has no interest in backing an OPEC reduction that calls for extended cuts and would only agree to existing cuts that OPEC already agreed on.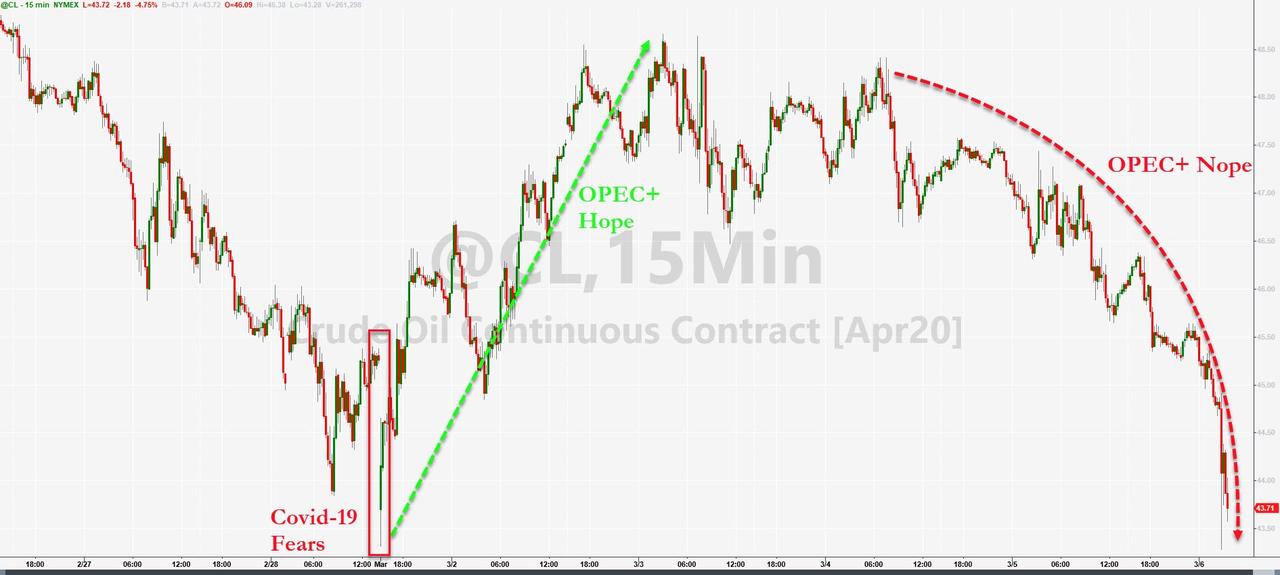 OPEC has held several days of talks in Vienna, Austria, backing an additional 1.5 million barrels per day (bpd). However, it has failed to bring Russia on board. OPEC wants non-OPEC to contribute 500,000 bpd to the overall cut. The new deal would mean OPEC+ would cut a total of 3.6 million bpd, a move that would hopefully lead to a rebalancing in the global oil market in the second half of the year. On Russain disappointment, Brent crude futures dropped to its lowest level since July 2017, trading at $47.70 a barrel, or down 4.5% on Friday morning.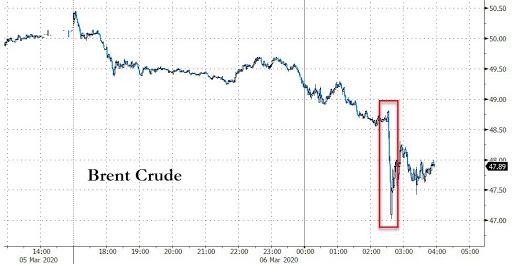 Another source, this time with Bloomberg, said that Russia wants OPEC+ to sustain current output cuts until June. It would then be at that time where more data about market imbalances could be assessed and corrected, the person added.
With Russia taking a "tough stance" on the proposed additional cuts, Commerzbank says Brent futures could extend declines to $40 per barrel. However, if Russia agrees to further cuts, Brent futures would jump to $60 in weeks.
Goldman Sachs maintained its Brent price forecast of $45 per barrel in April.
"Ultimately, a rebound in demand, not supply cuts, will be the necessary catalyst for a sustainable rebound in prices," Goldman said.
…click on the above link to read the rest of the article…