While China does everything in its power do demonstrate that the number of new cases in both Hubei province where the coronavirus epicenter of Wuhan is located, and across China, is declining with every passing day in a sign that the epidemic is being ringfenced and is gradually coming under control – whether people on the ground actually believe the government which for at least the first three weeks of the breakout was lying and arresting anyone who spread facts about the deadly disease is a different matter entirely and will manifest itself in how quickly China can return to normal – attention has gradually moved to the spread of the virus offshore, where the number of new cases is starting to turn exponential.
As the chart below shows, after growing at a modest pace, the number of people infected outside of the mainland is now accelerating at an alarming pace.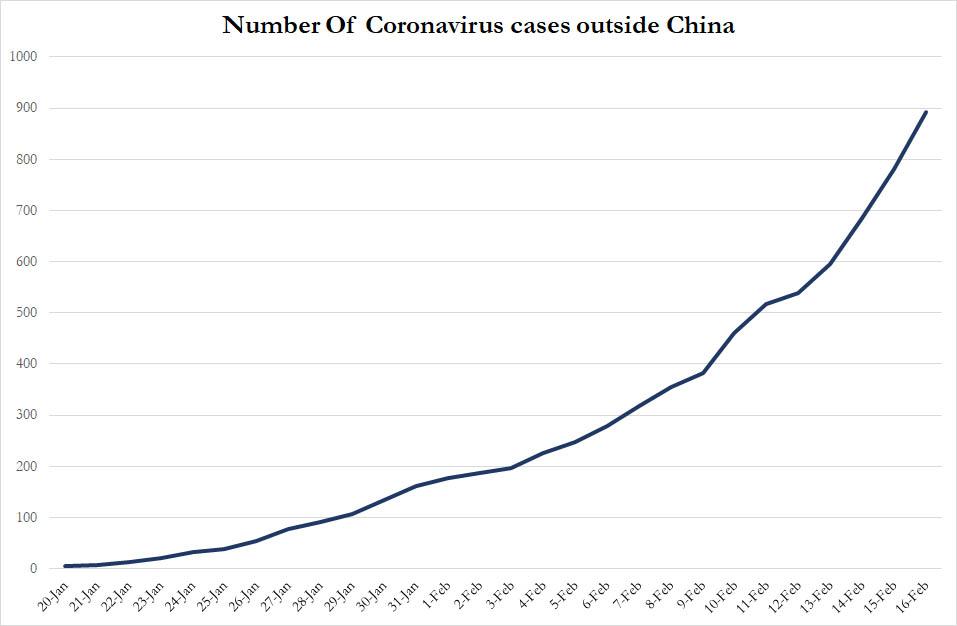 But one rather stunning fact when analyzing the offshore progression of the disease, is that there are now more cumulative coronavirus cases on just one cruise ship – the infamous Diamond Princess which has been quarantined in Japan for the past two weeks – then there are in all other localities outside of China (which begs the question just how many people are infected around the globe and have so far avoided detection).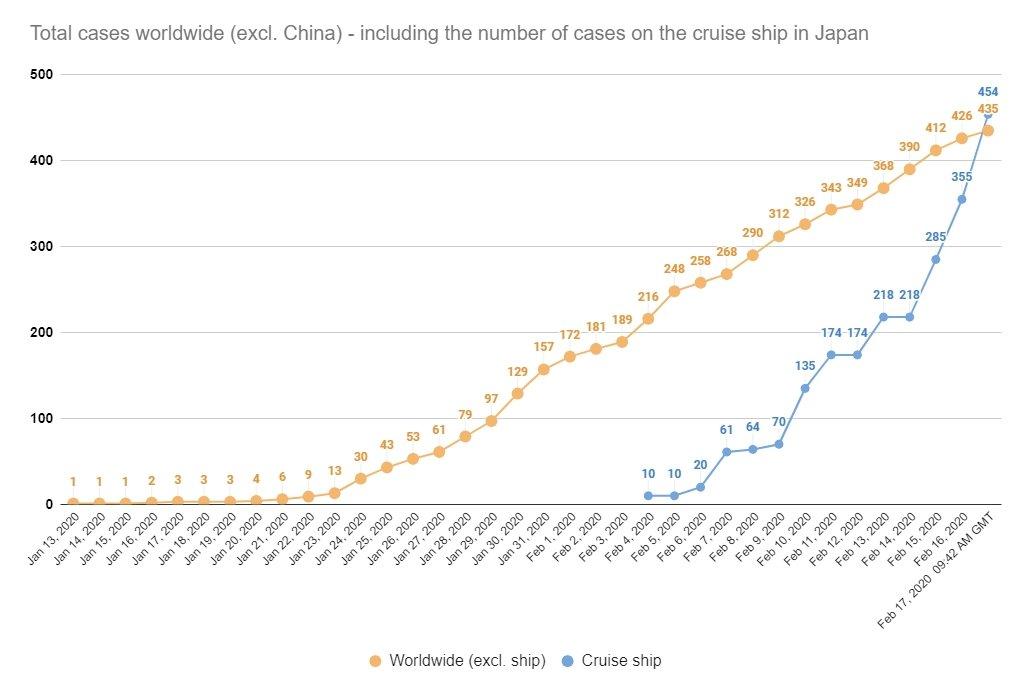 As a reminder, the Princess Cruises ship was carrying 2,666 guests and 1,045 crew when it set sail and was quarantined after 10 cases of coronavirus were reported Feb. 4. Since then the number of cases on board has exploded, and on Monday alone, Japan announced an additional 99 infections on the Diamond Princess, raising the ship's total number of cases to 454. And since most of the people on the ship have yet to be tested, the real number of infections may not be known for days.
…click on the above link to read the rest of the article…