France announced Sunday that a proposed European-led mission to patrol the Persian Gulf will be based out of a recently established French naval base in Abu Dhabi, and that the naval patrol will soon go "operational" amid heightened tensions between Tehran and Washington.
Paris has spearheaded efforts to get the European maritime security mission off the ground, in competition with US efforts at establishing an American-led mission, which Iran and some European allies fear could lead to war, given Iranian leaders have condemned any US efforts to "police" the vital Strait of Hormuz.
"This morning we formalized that the command post will be based on Emirati territory," Defence Minister Florence Parly told reporters in the UAE capital.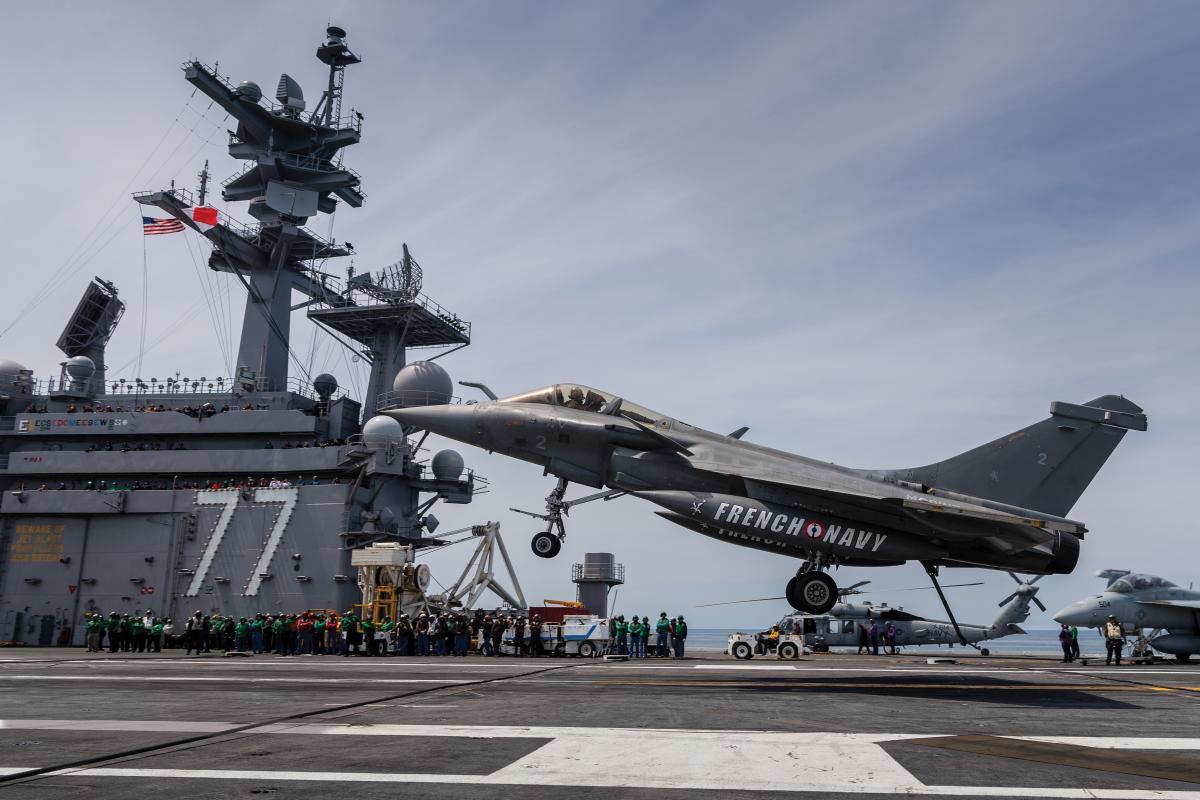 "We hope … to contribute to a navigation that is as safe as possible in a zone which we know is disputed and where there has already been a certain number of serious incidents," she explained of the French-led mission.
The maritime patrol is expected to start early next year and will involve some ten European and non-European nations.
Parly further condemned the latest Iranian announcements confirming that it is blowing past uranium enrichment limits previously agreed to under the 2015 nuclear deal.
The maritime initiative since being first proposed in July has received broad support in Europe, including the UK, following the summer-long 'tanker wars' which had resulted in the months-long capture of a British-flagged vessel, later released.
…click on the above link to read the rest of the article…