Though banks reopened this week in Lebanon, with the country's financial institutions remaining front and center in massive anti-government protests amid accusations of corruption and wild mismanagement, withdrawal limits have now been made official by the country's Banks Association — previously unofficially enforced.
The formal controls now include limiting withdrawals to $1,000 per week, with transfers abroad only ambiguously defined necessary for "urgent matters".
Yet the collective panic, driven by fears patrons won't be able to retrieve their deposits from banks, has only compounded, as now The Washington Post reports "Dollars have virtually disappeared."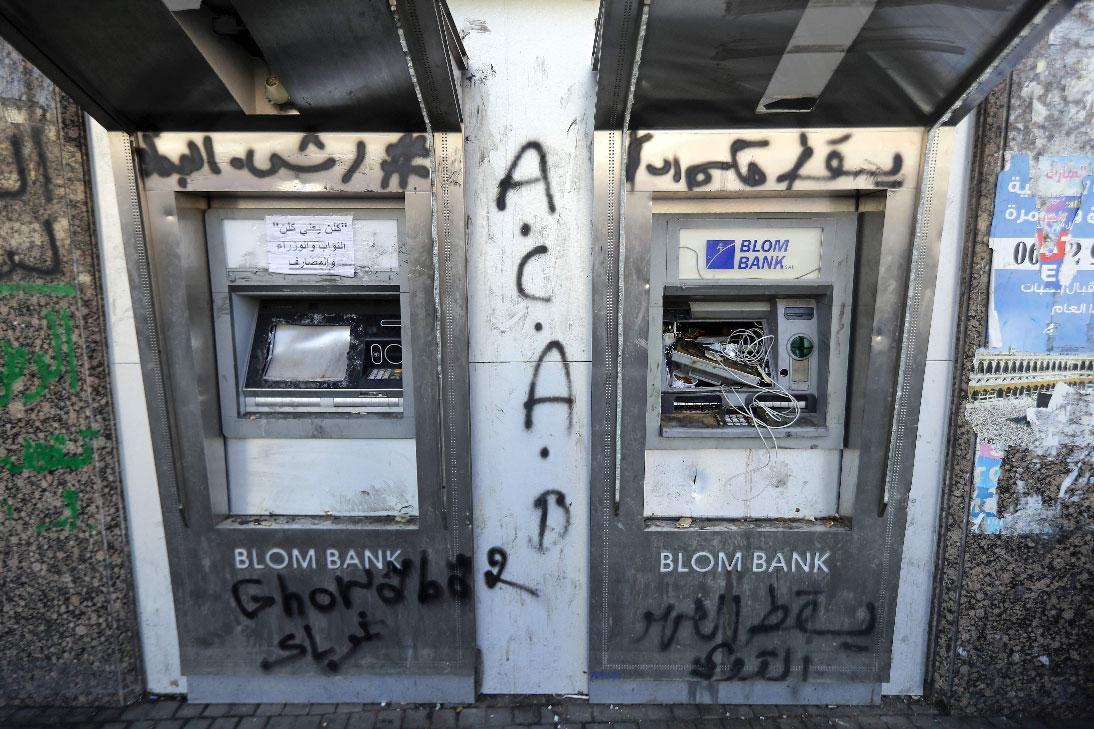 "Over recent weeks, ATMs in Lebanon have been spitting back bank cards, refusing to provide dollars to those who ask for them, though people here have long used the American currency alongside the Lebanese pound," the WaPo reported.
Protest-racked Lebanon over the past month has seen its banks opened for only half that time. Given that most of the country's debt is held by local banks, and with the scene of police literally standing at teller windows having to enforce controls and restrain patrons from removing all of their own money, the vicious cycle continues hurtling the $86 billion indebted country toward economic collapse.
First, the deteriorating security situation since Oct. 17 forced their prior closure for two weeks, with the country's association of banks then fearing a run on deposits, and after a brief opening staff went on strike, citing personal safety at the hands of angry citizens demanding their cash from the "thieving" banks (literally in some cases involving clients with guns). 
…click on the above link to read the rest of the article…