Oswald Gruebel, who served as Credit Suisse CEO from 2004 to 2007 and as UBS Group AG's top executive from 2009 to 2011, has slammed ECB policy in an interview with Swiss newspaper NZZ am Sonntag.
"Negative interest rates are crazy. That means money is not worth anything anymore," Gruebel exclaimed.

"As long as we have negative interest rates, the financial industry will continue to shrink."
Who can blame him – judging by the all-time low in European inflation expectations, ECB policy has been an utter failure…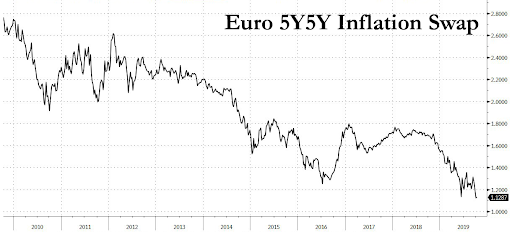 Gruebel is not alone. As European bank bosses cast their eyes at their share prices, they are fighting back, some have said – biting the hand that feeds, in their attack on ECB policies, warning of severe consequences to asset prices and the broader economy.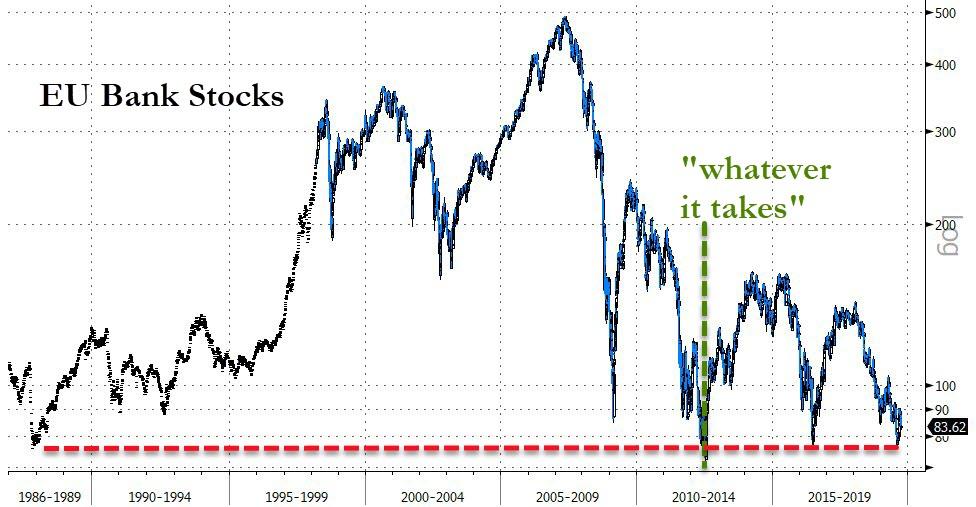 As Bloomberg reports, The ECB's imposition of negative interest rates have created an "absurd situation" in which banks don't want to hold deposits, rages UBS CEO Sergio Ermotti, arguing that this policy is hurting social systems and savings rates.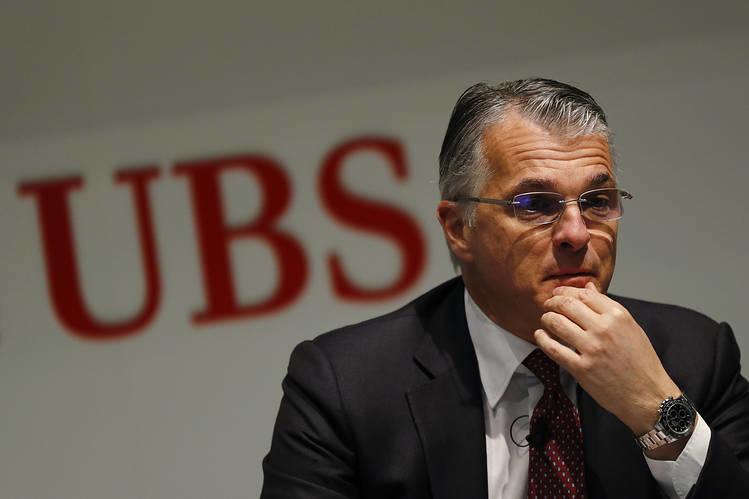 Additionally, Deutsche Bank CEO Christian Sewing warned that more monetary easing by the ECB, as widely expected next week, will have "grave side effects" for a region that has already lived with negative interest rates for half a decade.
"In the long run, negative rates ruin the financial system," Sewing said at the event, organized by the Handelsblatt newspaper.

Another cut "may make refinancing cheaper for states, but has grave side effects."
…click on the above link to read the rest of the article…