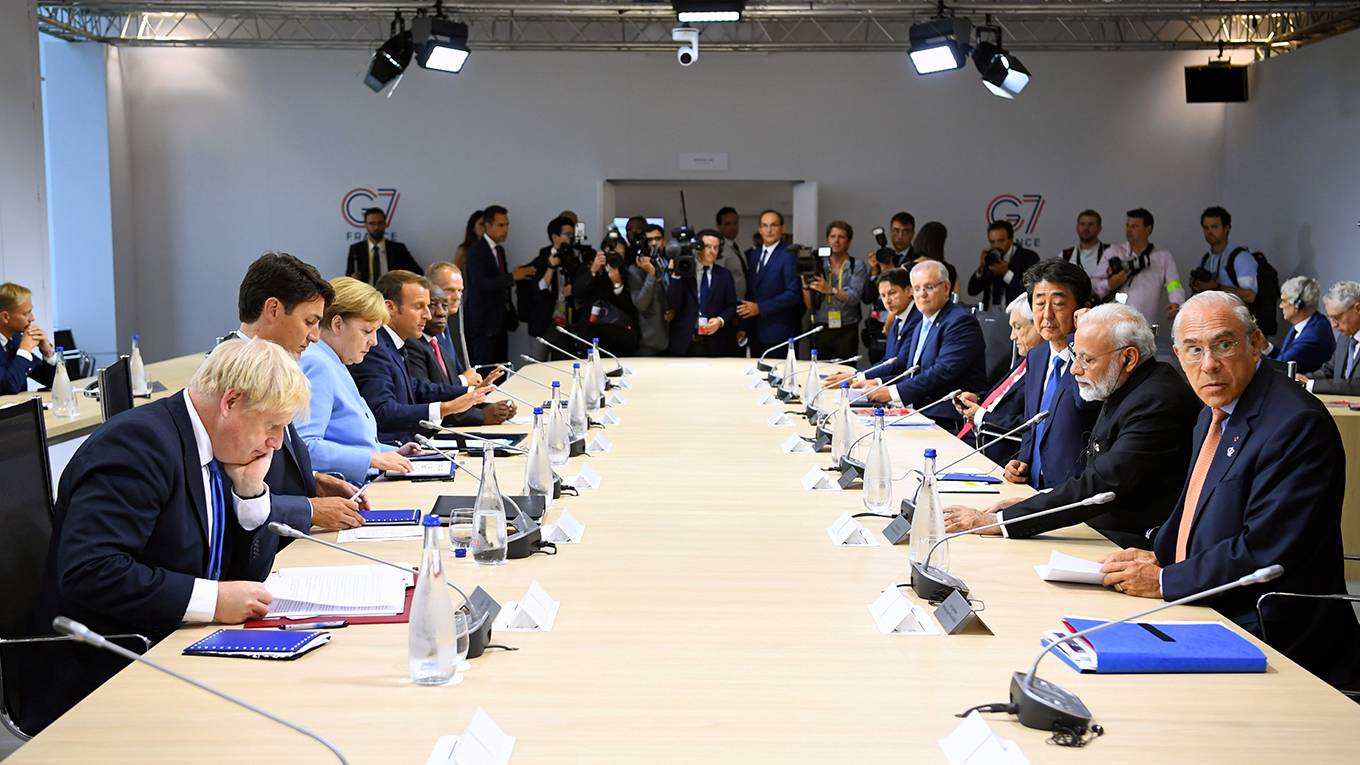 The recent G7 summit in Biarritz signaled a broader shift in international governance away from constructive cooperation and toward vague discussions and ad hoc solutions. The conclusion of the summit could be a marker of the world order's future – ending not with a bang, but with a whimper.
MADRID – We live in an era of hyperbole, in which gripping accounts of monumental triumphs and devastating disasters take precedence over realistic discussions of incremental progress and gradual erosion. But in international relations, as in anything, crises and breakthroughs are only part of the story; if we fail also to notice less sensational trends, we may well find ourselves in serious trouble – potentially after it is too late to escape.
The recent G7 Summit in Biarritz, France, is a case in point. Despite some positive developments – French President Emmanuel Macron, for example, was praised for keeping his American counterpart, Donald Trump, in check – little was achieved. And, beyond the question of substantive results, the summit's structure portends a progressive erosion of international cooperation – a slow, steady chipping away at the global order.
It is somewhat ironic that the G7 presages the future, because it is in many ways a relic of the past. Formed in the 1970s, at the height of the Cold War, it was supposed to serve as a forum for the major developed economies: Canada, France, Germany, Italy, Japan, the United Kingdom, and the United States.
After the fall of the Soviet Union, the G7 continued to shape global governance on issues ranging from debt relief to peace operations and global health. In 1997, the G7 became the G8, with the addition of Russia. Still, the body epitomized an era of Western preeminence in an institutionalized liberal world order in full bloom.
 …click on the above link to read the rest of the article…