The Real Reason Why US Oil Production Has Peaked
Raymond James recently estimated that over the last three years the U.S. decline rate for oil has doubled from 1.6 to 3.2 million barrels per day. The drilled but uncompleted well inventory ("DUC") is back to normal, so the number of wells being drilled and the number of wells being completed is now about the same. We need over 12,000 new horizontal oil wells completed each year to hold production flat and the number of completed wells will need to go up each year.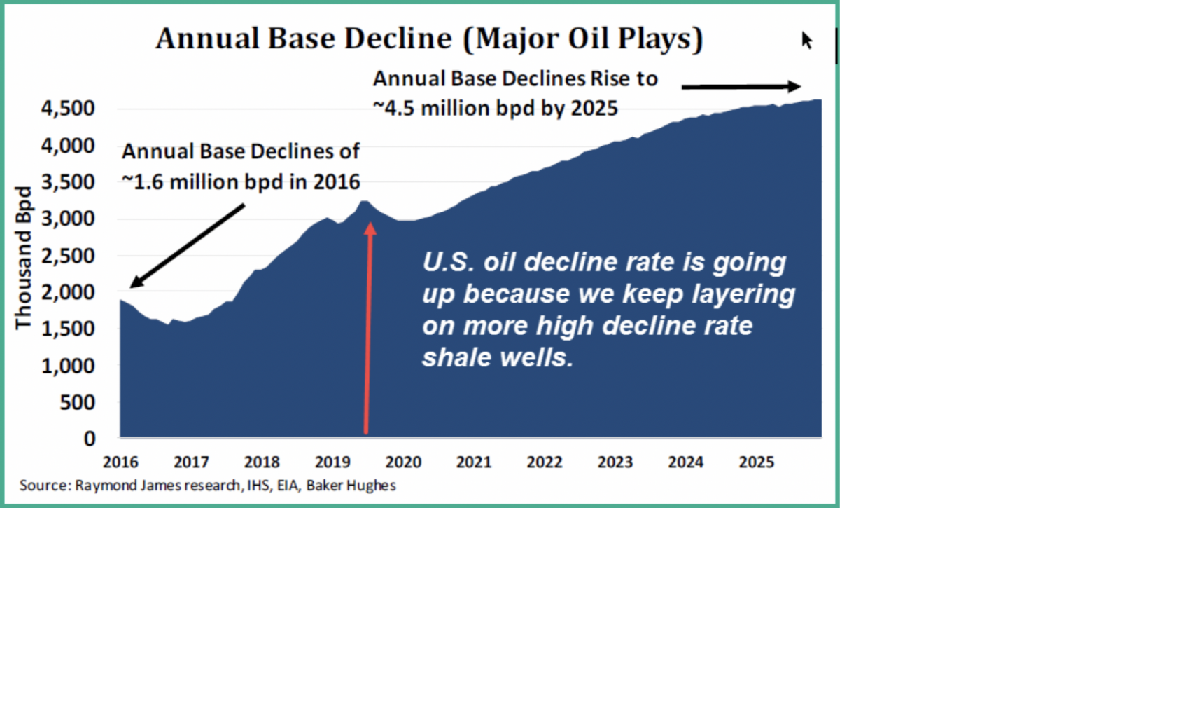 The U.S. Energy Information Administration ("EIA") forecast at the beginning of this year was that the U.S. shale oil plays were just getting started and that production would increase by at least 2 million barrels of oil per day ("MMBOPD") each year for several more years.
Now if you believe that U.S. shale production will increase by 2 million barrels per day each year for several more years, then I have a bridge that I think you might be interested in. But let's just play "what if", or what if it really did increase by 2 million barrels per day for the next five years.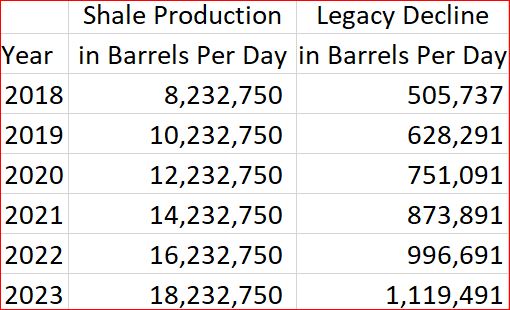 According to the EIA's Drilling Productivity Report, December 2018 shale production, all basins, was 8,232,750 barrels per day and the legacy decline, for all basins, averaged 6.14 percent per month or 505,737 barrels per day.
Legacy decline of over one million barrels per day would be a crippling requirement of shale producers. But not to worry, that is simply not going to happen. Now total US production did increase by two million barrels per day 2018. In fact, according to the EI.s Monthly Energy Review, US production increased by 2,064,000 barrels per day in 2018. But for the first 7 months of 2019, total US production has declined by 54,000 barrels per day.
…click on the above link to read the rest of the article…