It wasn't supposed to work this way.
In the rate cut playbook envisioned by Trump, Powell's July 31st rate cut was supposed to send stocks higher while crushing the dollar. However, when the FOMC announce a "mid-cycle", 25bps cut, the outcome was not only a surge in the dollar but also a surge in volatility not seen so far this year.
The sequence of events is familiar to all by now: at first, Powell's rate cut spooked the market which had been expected either a 50bps cut, or an explicit promise of an easing cycle. It got neither, and neither did Trump, who the very next day realized that with the Fed now explicitly focusing on global uncertainties, read trade war, as a catalyst for future rate cuts as demonstrated by the following infamous chart…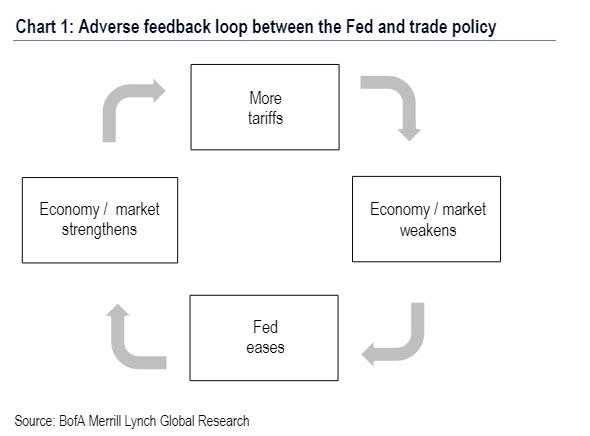 …. decided to escalate the trade war with China by announcing 10% tariffs on the remaining $300BN in Chinese imports, sending stocks and bond yields plunging, and the market pricing in as much as 100bps of more rate cuts in 12 months, forcing Powell to cut far more than just another 25bps or so as the Fed Chair suggested in the July FOMC meeting.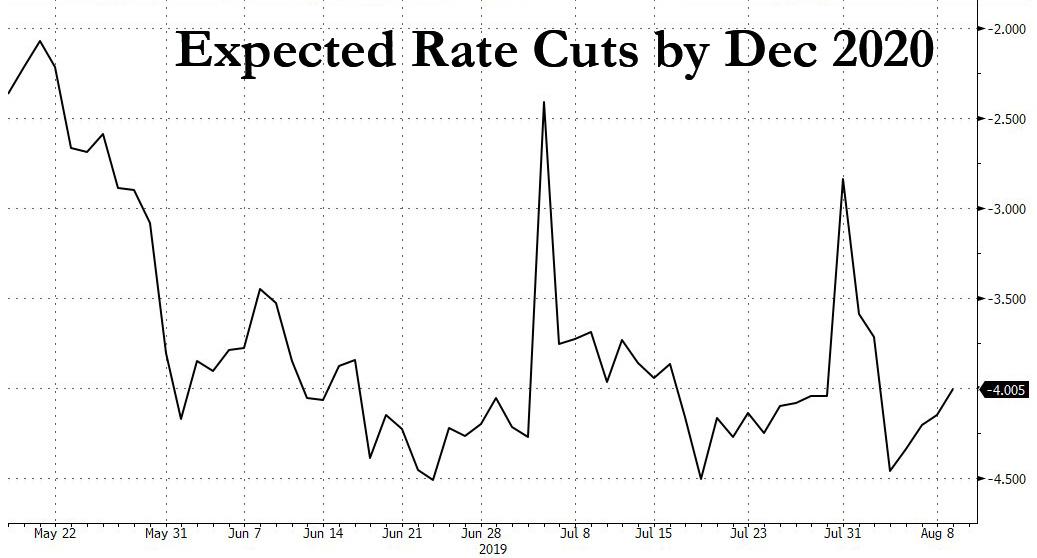 China immediately retaliated by devaluing the Yuan below 7.00 for the first time since 2008 and halting US ag imports, which in turn prompted the US Treasury to declare China a currency manipulator. Meanwhile, China's yuan devaluation means the White House is set to unveil even higher tariffs, resulting in an even weaker yuan, and so on, in a toxic feedback loop that may soon escalate the trade and currency war into an all-out shooting war.
…click on the above link to read the rest of the article…