The UK Royal Navy has now fully initiated its planned-for escort mission to British-flagged tankers transiting the increasingly dangerous Strait of Hormuz, following Iran's IRGC seizure and continued detention of the Stena Impero and its crew.
Britain's Defence Ministry said in a statement Thursday that "the Royal Navy has been tasked to accompany British-flagged ships through the Strait of Hormuz, either individually or in groups, should sufficient notice be given of their passage."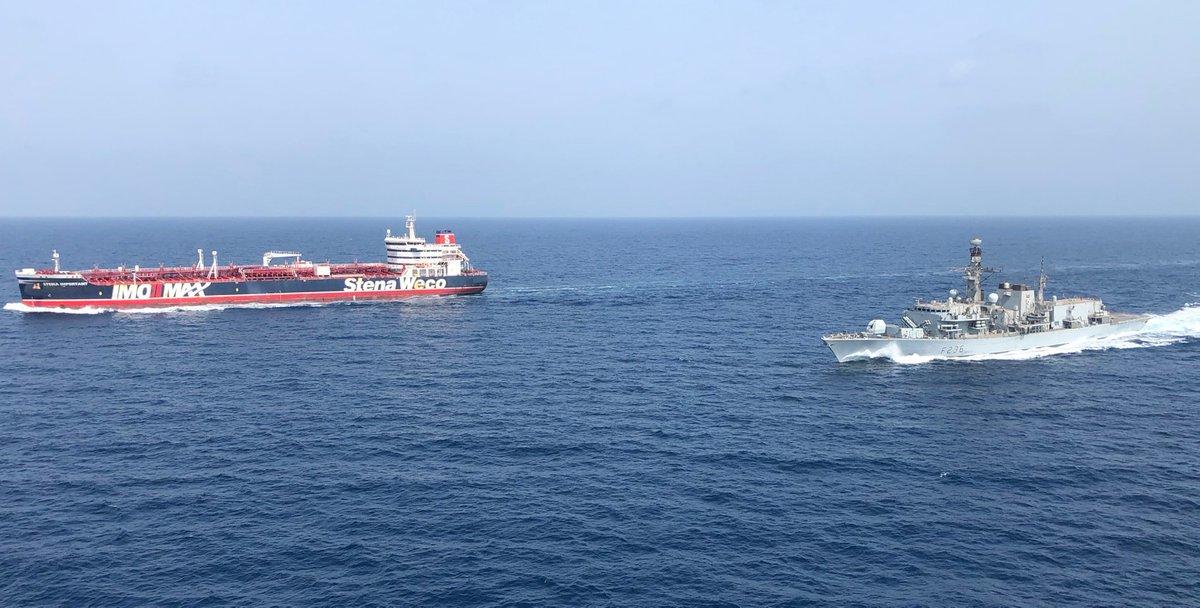 Citing "safety" and "reassurance" for vessels transiting the strait, the statement added, "Freedom of navigation is crucial for the global trading system and world economy, and we will do all we can to defend it."
Sky News reported that a Royal Navy Type 23 frigate already stationed off Bahrain since April, the HMS Montrose, was the first warship to offer escort Thursday. The HMS Duncan, which is a larger 'Type 45' frigate, is reportedly en route to assist the Montrose.
This follows UK Foreign Secretary Jeremy Hunt's Monday announcement of an initiative for a "European-led maritime protection mission to support safe passage of crew and cargo" in the Persian Gulf. The goal, he described, would be to provide safe passage for international vessels in the vital oil transit waterway, protecting them from Iranian "state piracy".
…click on the above link to read the rest of the article…