A huge escalatory step in the US-led economic war on Tehran and its global oil exports, and amid continued trade tensions with Beijing: the US State Department said Monday the US will impose new sanctions against a Chinese company for transporting Iranian crude in contravention of US sanctions. As the WSJ reports:
Secretary of State Mike Pompeo told The Wall Street Journal on Monday that Chinese company Zhuhai Zhenrong and one of its executives knowingly violated U.S. law barring the import of Iranian crude oil.
China had previously been part of the so-called waiver program, which had granted eight countries exceptions which allowed temporary imports of Iranian oil, but which expired May 2 of this year.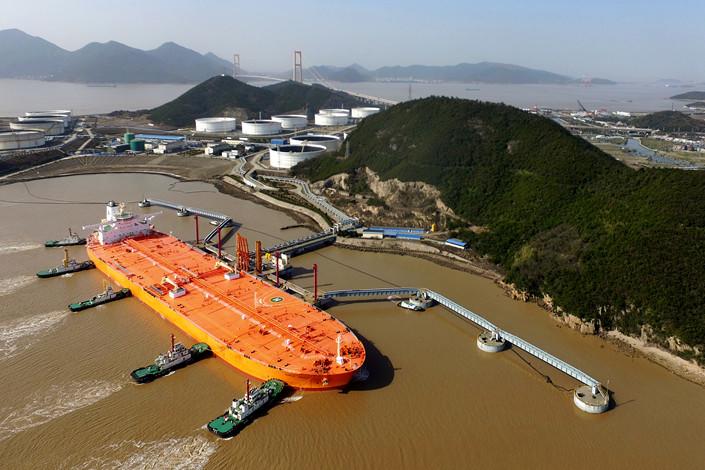 The US did not renew the waiver program, known as 'Significant Reduction Exceptions,' in what was seen globally as a serious escalation by Washington attempting to bring Europe and other economic partners to heel over continued dealings with Tehran.
The Chinese company has been identified as Zhuhai Zhengrong Co Ltd, which Pompeo accused of violating US law over its continued Iran crude imports. Notably, its CEO will also be under sanction.
The WSJ continued:
The company and the executive will be barred from engaging in any foreign exchange, banking or property transactions under U.S. jurisdiction. The company couldn't be immediately located for comment. Chinese officials did not respond to a request for comment.
Pompeo said while addressing reporters in Florida, "We've said that we will sanction any sanctionable behavior and we mean it."
 …click on the above link to read the rest of the article…