British officials are scrambling after two UK tankers were captured by Iran in one dramatic day in the gulf — or rather we should clarify that the Stena Impero is UK flagged but not owned by a UK company (the owner 'Stena Bulk' is based in Sweden), while the Mesdar is Liberian flagged but is in fact owned by a UK company.
However, Iranian state media is denying that the Liberian flagged, UK-owned tanker captured is still being held, with new reports it's been released, per the following wire updates:
Norbulk Shipping UK says Liberian registered vessel Mesdar was boarded by armed personnel at approximately 17:30 BST on Friday.

…Norbulk says armed guards have left and the vessel is now free to continue to voyage, crew safe and well.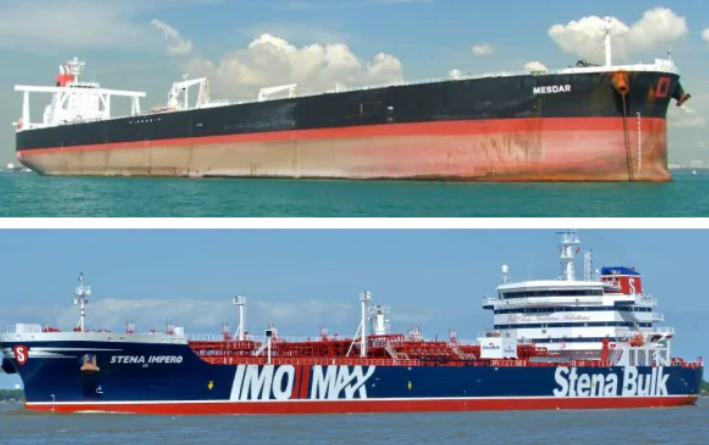 UK Foreign Secretary Jeremy Hunt voiced that Britain is "extremely concerned" by the "unacceptable" seizure of the two vessels IRGC forces in the Strait of Hormuz. "I will shortly attend a COBR meeting to review what we know and what we can do to swiftly secure the release of the two vessels," he said in reference to a Cabinet Office Briefing Room meeting over the major crisis, which is equivalent to the National Security Council's 'situation room' meetings.
"Their crews comprise a range of nationalities, but we understand there are no British citizens on board either ship," Hunt continued, according to the AP. "These seizures are unacceptable. It is essential that freedom of navigation is maintained and that all ships can move safely and freely in the region."
Meanwhile the UK Chamber of Shipping also said it "condemn unreservedly" the capture of the British-owned vessel, but it remains unclear the precise order of the pair of tankers' capture.
…click on the above link to read the rest of the article…