The wettest year in memory continues to decimate corn crops across the midwest, according to Bloomberg.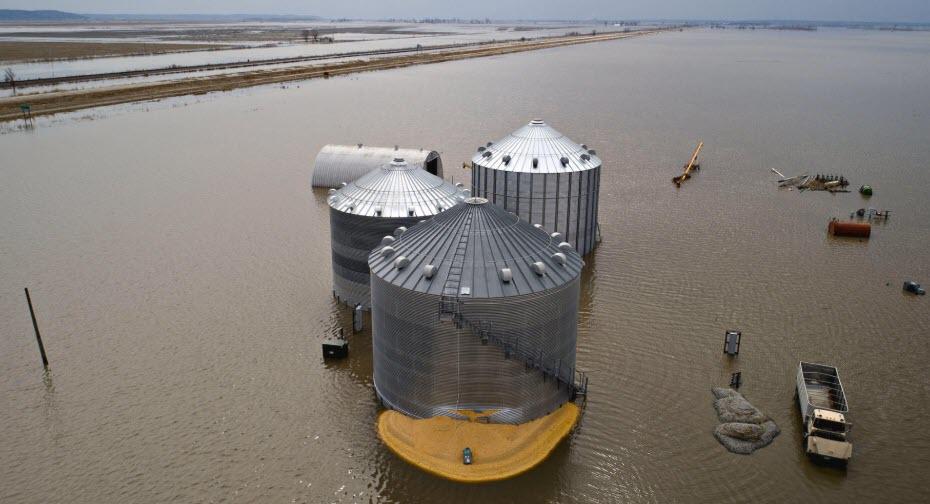 And it's not just farmers that are bearing the brunt of the flooding, it's the entire agricultural economy. Those that provide supplies like seeds, fertilizer, equipment and services are also struggling. For example, BBG reports that "at Burrus Seed in Arenzville, Illinois, employees spend as much time trying to lift farmers' spirits as they do selling to them."
Todd Burrus, owner, said:
"If we experienced a year like this, I don't remember it. When the farm economy is tough, it's going to be tough for all the suppliers."
Other Illinois seed business owners echo those sentiments. For instance, business owner Kurt Barman said that he's being inundated with returns:
"All of the seeds are coming back, so that's lost revenue for us."
Now, growers don't know whether to trade up to newer technology to protect crops and business, or use prior versions. Mark Patrick, chief financial officer of agro-chemical giant Syngenta AG said:
"Couple that with less acres, you've got a very acute pressure going on at the moment."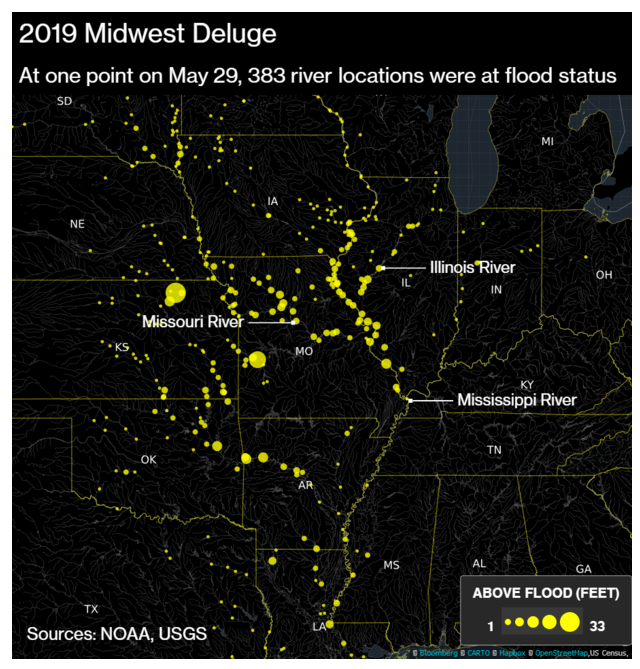 Those in the fertilizer business have seen urea premiums running at more than double normal levels. The reason for the surge is due to the Mississippi being closed and and the normal flow of crop-nutrient shipments being disrupted.
It's now being postulated that even the coming $28 billion in tariff aid may not be enough to rescue the Midwest from compounding negative catalysts.
Agricultural credit conditions have also steadily deteriorated. According to the Kansas City Federal Reserve and a Purdue University/CME Group index, "farmer sentiment has plunged to levels not seen since October 2016, the month before Donald Trump's election victory."
…click on the above link to read the rest of the article…