Tankers holed and burning in the Gulf of Oman are not a good sign for future oil exports from the Persian Gulf.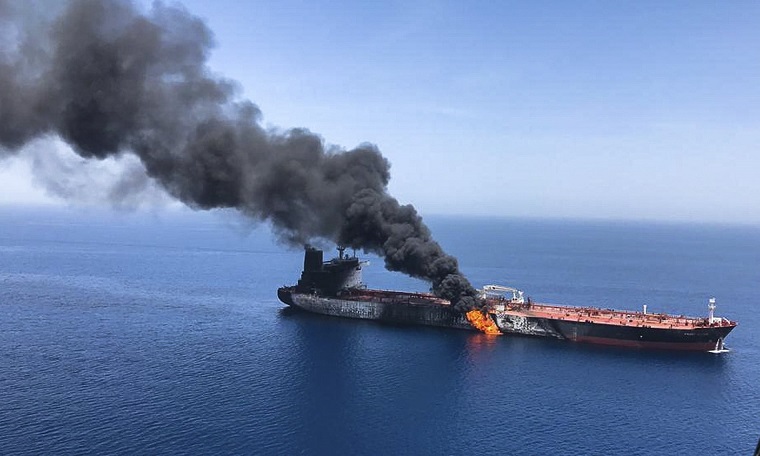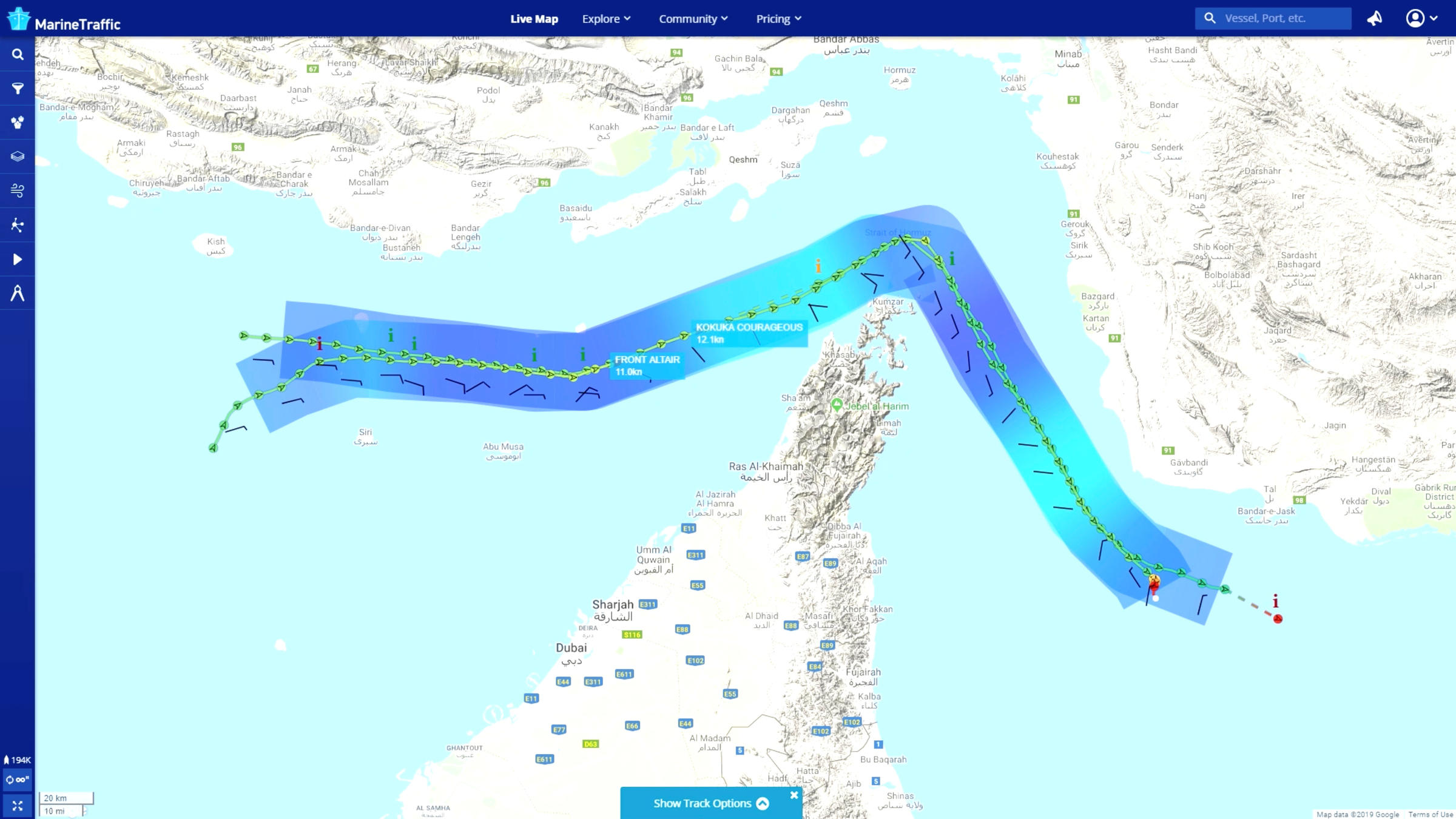 Oil exports from the Persian Gulf have been peaking in the last 3 years 2016-2018 at around 22.3 mb/d. That was before the US sanctions on Iran were tightened in the 1st half of 2019.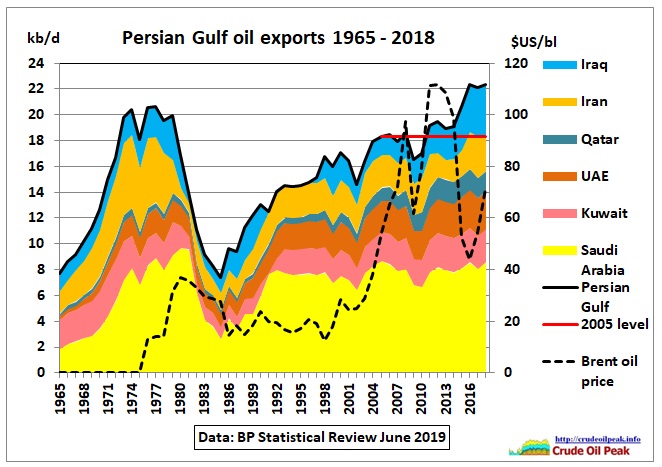 Exports are defined here as the difference between oil production (crude oil, condensate and NGLs) and oil consumption with latest data taken from the BP Statistical Review published 11/6/2019.
https://www.bp.com/en/global/corporate/energy-economics/statistical-review-of-world-energy.html
Let's go through this country by country with a focus on the period since 2005 when global (conventional) crude oil production started to peak.
The drop in Saudi exports after 2005 happened in 2 phases: first, production decline until mid 2007 – which contributed to the oil price shock in 2008 and then secondly lower demand during the 2009 financial crisis. The warnings in Matt Simmons' book "The coming Saudi oil shock and the world economy" has materialized to some extent without this being recognised by governments, the private sector, the media and the public at large.
30/10/2018 Saudi Update October 2018 http://crudeoilpeak.info/saudi-update-october-2018
5/7/2018 Saudi Arabia was supposed to pump almost 14 mb/d in 2018
http://crudeoilpeak.info/saudi-arabia-was-supposed-to-pump-almost-14-mbd-in-2018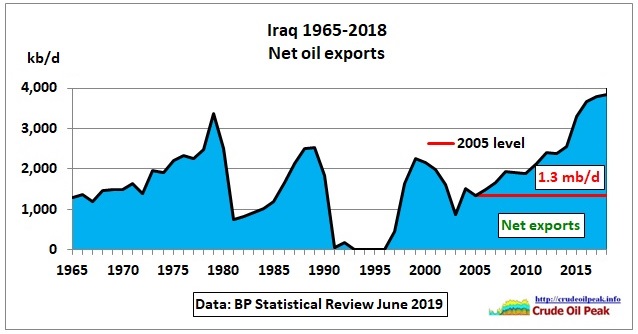 Sanctions imposed on Iraq after Desert Storm were replaced by an oil for food program started in 1995. It limited Iraq's oil exports to around 2 mb/d. The objective of the 2003 Iraq war was remove this cap. It was only in 2011 that this export level was exceeded.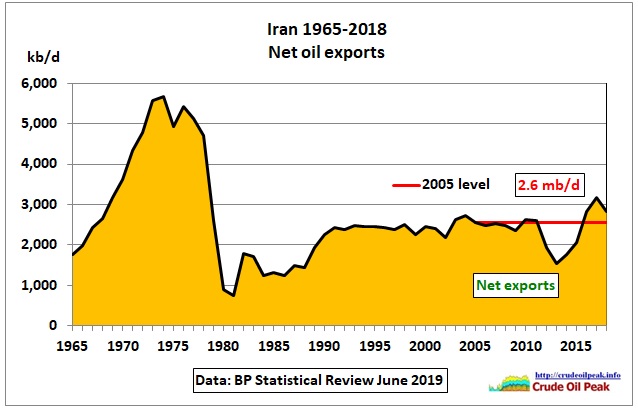 …click on the above link to read the rest of the article…