Millions of people and entire cities descended into darkness as a massive, unprecedented power failure kept Argentina and Uruguay in the dark on Sunday morning, the same day as provincial elections were to be held in parts of Argentina. Parts of Brazil and Paraguay also were affected, according to the BBC.
Ahora en Boedo se ve como CABA está sin luz, aún no hay información oficiall de @OficialEdesur . Estoy esperando al medicio a domicilio por mi hija de 2 años con 39 de fiebre. Vivo en un 9° piso. #SINLUZ #APAGON
According to Buenos Aires-based electricity supplier company Edesur, Argentina suffered a "nationwide" blackout, which also affected neighboring Uruguay, said the company's spokesperson, Alejandra Martinez, adding that "Something like this has never happened before."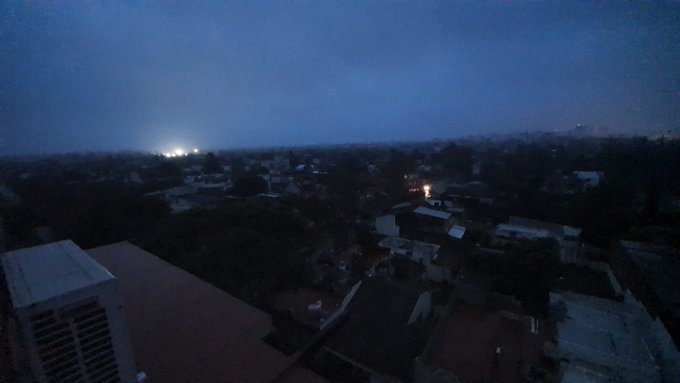 Replying to @carlosrsucho @OficialEdesur
Absolutamente todo sin luz!!! Increíble
The company had earlier explained that the massive power outage happened due to a failure in the electrical interconnection system. The blackout itself started at 7:07am local time on Sunday, according to Argentinian officials.
…click on the above link to read the rest of the article…