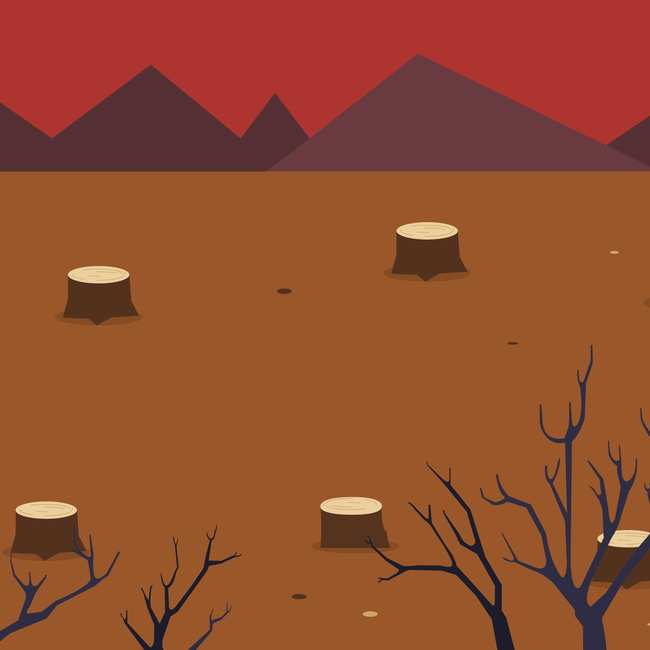 Image: Shutterstock
The dynamics of deforestation are increasingly inseparable from the growing demand for food from consumers in the most developed countries.
Humans are eating the world's forests. Not directly, of course—but a spate of new studies shows we might as well be.
This is, of course, extremely bad news for the climate—which is bad news for all life on earth.
Deforestation is the world's second largest source of human-induced carbon emissions, which are the main driver of climate change. Currently we are on course to breach the climate danger threshold within 12 years according to the UN. ADVERTISEMENT
But a new scientific study by a team of European scientists reveals that the biggest cause of deforestation is industrial farming—and the major culprits include some of the most well-known names in Western agribusiness, such as Cargill and Bunge.
Eating the planet
The study, published in the journal Global Environmental Change at the end of March, is the first of its kind to demonstrate the extent to which deforestation in the tropics is directly driven by industrial food production.
Focusing on the period between 2010 and 2014, it shows that beef and oilseed products account for over half of emissions from tropical deforestation, with Europe and China among the major importers. And overall, global trade in such products accounts for up to 39 percent of emissions.
The paper, whose lead authors are Florence Pendrill and Martin Persson at the Chalmers University of Technology in Sweden, demonstrates that deforestation is driven chiefly by land uses for crops, pastures, and forest plantations to produce specific commodities which are widely consumed around the world by industrial nations.
…click on the above link to read the rest of the article…