I'm your huckleberry
"U.S. hedge funds from time to time have appeared in this country over the last 10 years, with the same hypothesis of shorting Canadian banks, and it hasn't worked out very well for them," Brian Porter, CEO of the Bank of Nova Scotia, said yesterday. "There are always going to be those that take an opposing view, and we'll prove them wrong over the long term."
Gabriel Dechaine, banking analyst at the National Bank of Canada, likewise came to his industry's defense in a note today:
"A trend that is making us believe that sector sentiment is becoming too bearish is the re-emergence of a vocal 'short Canada' investment crowd."
Dechaine writes that a Stanley Cup victory for the woebegone Toronto Maple Leafs (last title, 1967) is more likely than a jump in loan losses.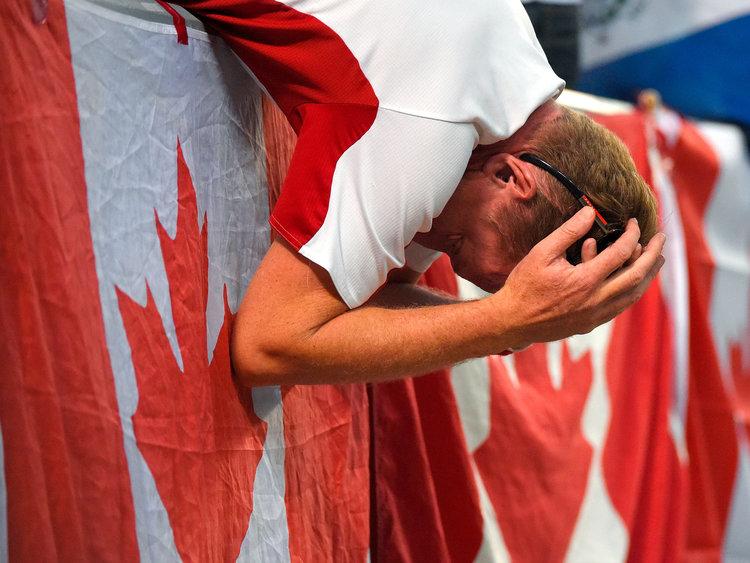 One well-known investor is publicly taking the challenge: Steve Eisman, portfolio manager at Neuberger Berman and a protagonist in Michael Lewis' The Big Short.
"Canada has not had a credit cycle in a few decades and I don't think there's a Canadian bank CEO that knows what a credit cycle really looks like," Eisman, who is short various Canadian banks and mortgage lenders, fired back in an interview yesterday with BNN Bloomberg television.

"I just think psychologically they're extremely ill prepared."
While Canadian bank advocates and their skeptics exchange words, the formerly-white hot housing market is now in deep freeze. March sales in Vancouver collapsed by 31.4% year-over-year according to the local real estate board, the worst showing since 1986 and down 46% from the 10-year average for March. Prices also lurched lower, with the benchmark detached home price falling 10.5% year-over-year to C$1.44 million ($1.08 million). Things are more stable in Toronto, where March sales and benchmark prices were little changed from a year earlier, but those figures remain 40% and 14% below their respective levels from March 2017.
 …click on the above link to read the rest of the article…