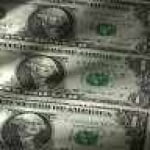 Shane Anthony Mele stumbled off the straight and narrow path many years ago. One bad decision here. Another there. And he was neck deep in the smelly stuff.
These missteps compounded over the years and also magnified his natural shortcomings. Namely, that he's a thief and – to be polite – a moron. Recently the confluence of these two failings came together like a sewage spill to a river draining through the center of town.
Mele made a dishonest mistake. He failed to recognize that he's not the only dishonest soul operating in a dishonest world. That is, he failed to comprehend the difference between face value and real value.
So it was, with dishonest intentions, that he burgled a rare coin collection with no clue what it was that he'd taken. To his soft and greedy mind all he saw was a hoard of coins with a face value of One Dollar. Thus, he redeemed them for cash. Zero Hedge offers the details:
"After stealing a rare coin collection from an elderly and disabled retiree, Shane Anthony Mele, dumped what their owner said was at least $33,000 worth of collectible coins down a Coin Star machine at a Florida supermarket and collected their face value, receiving about $30 – enough for a couple of 12 packs."
A Downright Disgrace
Mele, no doubt, is a thief and a moron. He's also a thief and a moron that got caught up in something he doesn't understand. He may be dishonest. But the world he's operating in is also dishonest.
Stealing someone else's property and then reducing the spoils valued at $33,000 to a payout of about $30 is a remarkable achievement. Mele's Coin Star transaction delivered a loss of over 99.9 percent. But he's not alone…
…click on the above link to read the rest of the article…