After China's official gold reserves rose for the first time in around two years (since Oct 2016) in December, Beijing appears to have joined the global gold rush, increasing its gold reserves for the second month in a row in January to 59.94 million ounces.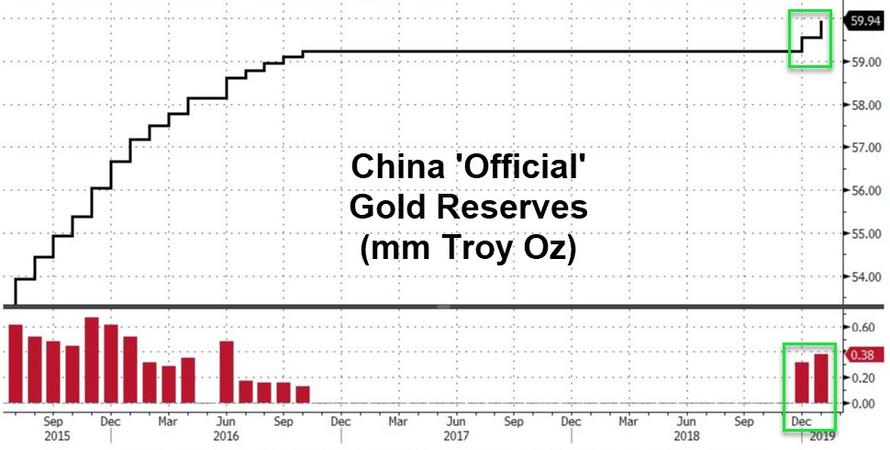 As we previously noted, China has long been silent on its holdings of gold as many countries are turning away from the greenback.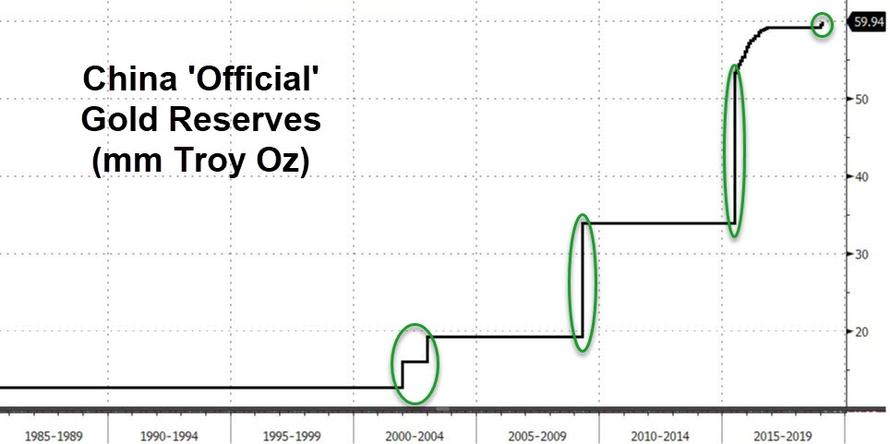 The value the country's holdings of the precious metal reached US$79.319 billion, increasing by more than $3 billion compared to the end of last year.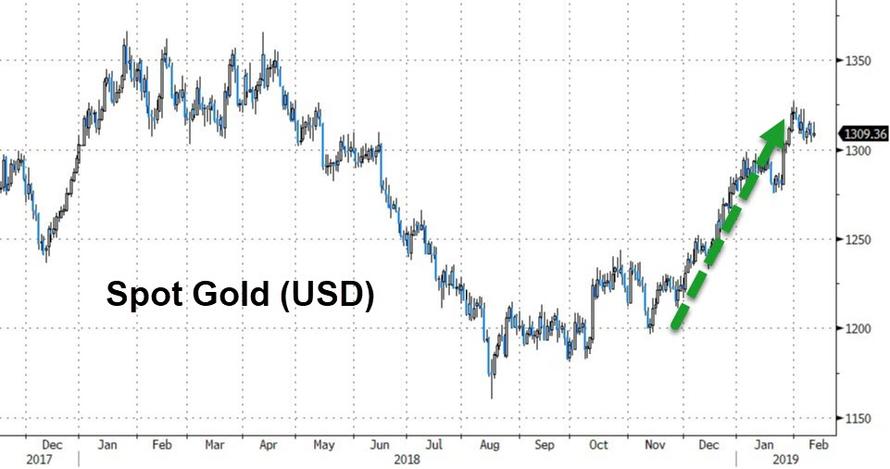 China is also trying "to diversify its reserves" away from the greenback, according to Jeffrey Halley, senior market analyst at currency broker OANDA. The analyst told the South China Morning Post that the state of affairs in global politics, including a trade war with the US, are driving China's interest to buy gold as a "safe haven hedge."
In January, China dropped to sixth place among the world's largest holders of the yellow metal behind Russia. With its 67.6 million ounces of gold, Russia now stands in fifth place behind the US, Germany, France, and Italy.
Crucially, the size of the gold addition are far less important than the signaling effect – why did China decide now was the right time to publicly admit its gold reserves are rising?
After months of seeming stability in the yuan relative to gold, Q4 2018/Q1 2019 saw China seemingly allow gold to appreciate relative to the yuan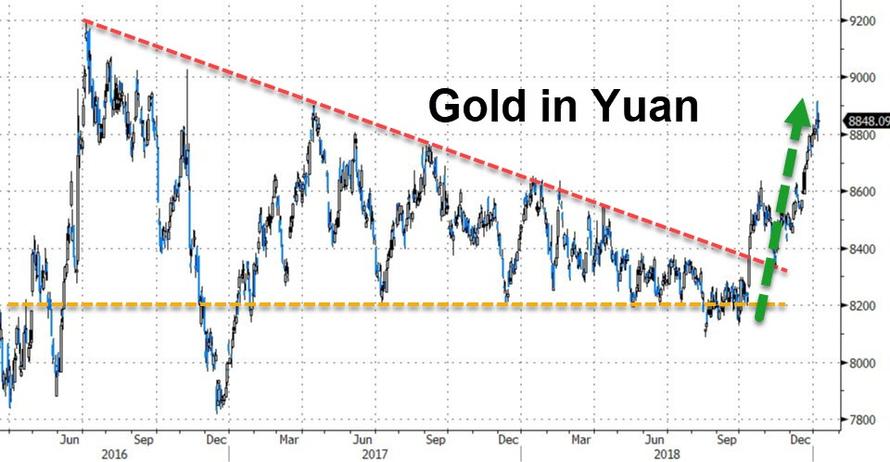 One wonders if Alasdair Macleod is on to something when he notes that if the yuan is to replace the dollar for China's trade, officials will have to back it with gold…
…click on the above link to read the rest of the article…